Migrar a producción HD por 14.500 dólares con Echolab
Echolab inicia un programa para ayudar a sus clientes a sustituir sus mezcladores SD por los nuevos multiformato Atem a un coste que ronda los 14.500 dólares.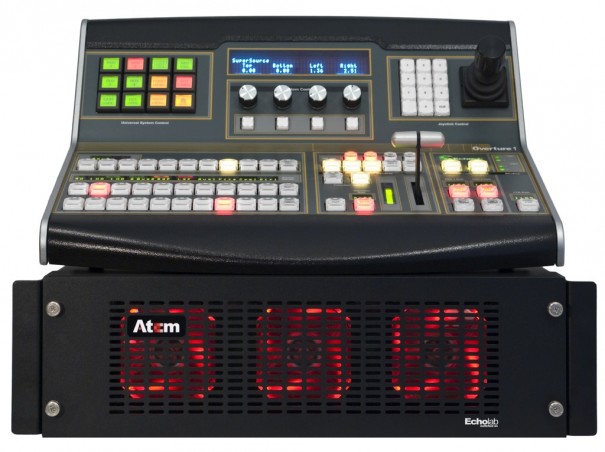 Echolab acaba de anunciar un interesante programa destinado a ayudar a sus clientes a sustituir a bajo precio sus antiguos mezcladores SD por nuevos modelos HD multiformato. Por tiempo limitado, Echolab ofrece sustituir el parque existente de mezcladores en SD Nova, Opera u Overture por el nuevo Echolab Atem, el mezclador multidefinición lanzado recientemente por la compañía. Se trata de un mezclador de producción 1-M/E 3Gbps 1080p/60 de alta flexibilidad y funcionalidad capaz de mezclar hasta diez entradas en diferentes formatos, sincronizándolas y escalándolas, aceptando tanto señales SD como HD (dos de estas entradas, aceptan incluso señales HDMI). Cuenta con dos canales para playback y diez multiviewer, keyers ascendentes y descendentes, así como crosspoint SuperSource y transiciones Stinger, posibilitando composiciones de hasta doce capas. El programa puesto en marcha por Echolab prevé conservar el planel sustituyendo únicamente el chasis integrando el nuevo Atem, por un precio que ronda los 14.500 dólares.
Did you like this article?
Subscribe to our RSS feed and you will not miss anything.
Other articles

Echolab