Display manufacturers revved 3D
While LG intends to sell 400,000 3D TVs in 2010, Sony and Panasonic see this technology an opportunity to return to a market that is very touched by the strength of the yen and the tough Korean competition.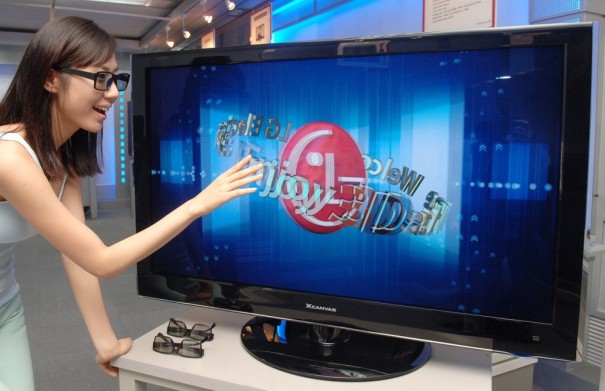 The second largest manufacturer of televisions, the South Korean LG Electronics, want to stomp on the market of 3D screens trying to gain positions in a segment whose competition promises to be hard by Panasonic, Samsung and Sony. Of the 25 million LCDs that LG expects to sell throughout 2010, about 400,000 would be TVs 3D, reaching the 3.4 million a year later. To achieve this, the company will present a complete line of new models of TVs 3D designed for consumption since, at the moment, it only has a 47 inch screen led by its high price, to enterprise environments. One of the aspects in which match aspects and analysts is that important sales in TVs double stereoscopic layer will require an offer outstanding 3D content with consistent investment in production. For its part, Sony and Panasonic will also step 3D accelerator with the launch in 2010 of its first television estereograficos. Sony hopes that half of its sales in 2013 are screens of this type. The case is for Sony to Panasonic, the 3D looks as an opportunity to resume the business of screens aimed at consumption very troubled by the strength of the yen and the strong South Korean competition.
Did you like this article?
Subscribe to our RSS feed and you will not miss anything.
Other articles LG, Panasonic, Samsung, Sony