Display manufacturers revved 3D
Mientras que LG prevé vender 400.000 televisores 3D en 2010, Sony y Panasonic ven en esta tecnología una oportunidad para retomar un mercado muy tocado por la fortaleza del yen y la dura competencia coreana.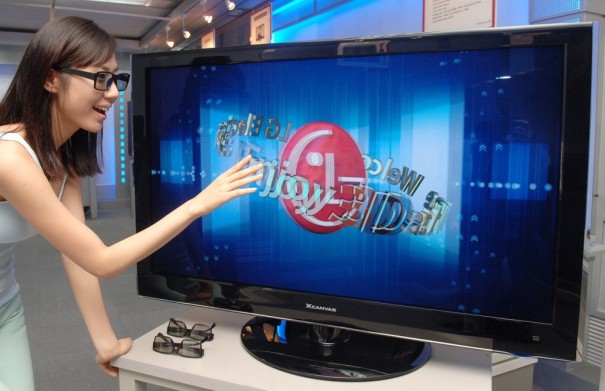 El segundo mayor fabricante de televisores, la surcoreana LG Electronics, quiere pisar fuerte en el mercado de pantallas 3D intentando ganar posiciones en un segmento cuya competencia promete ser dura por parte de Panasonic, Samsung y Sony. De los 25 millones de LCDs que LG espera vender a lo largo de 2010, unos 400.000 serían televisores 3D, alcanzando los 3,4 millones un año más tarde. Para lograrlo, la compañía presentará una línea completa de nuevos modelos de televisores 3D pensados para el consumo ya que, por el momento, únicamente cuenta con una pantalla de 47 pulgadas dirigida, por su alto precio, a entornos empresariales. Uno de los aspectos en los que coinciden aspectos y analistas es que para lograr importantes ventas en televisores de doble capa estereoscópica será necesaria una oferta destacada en contenidos 3D con la consecuente inversión en producción. Por su parte, Sony y Panasonic también pisará el acelerador 3D con el lanzamiento en 2010 de sus primeros televisores estéreográficos. Sony espera que la mitad de sus ventas en 2013 sean pantallas de este tipo. El caso es que tanto para Sony como para Panasonic, el 3D se ve como una oportunidad para retomar el negocio de las pantallas dirigidas al consumo muy aquejado por la fortaleza del yen y la dura competencia surcoreana.
Did you like this article?
Subscribe to our RSS feed and you will not miss anything.
Other articles LG, Panasonic, Samsung, Sony