First European operation with Christie Solaria
Christie y FTT, su partner alemán de servicio e integración con sede en Düsseldorf, han cerrado un acuerdo para la compra de 300 proyectores de la serie Christie Solaria, constituyendo el primer pedido europeo de esta nueva gama de productos.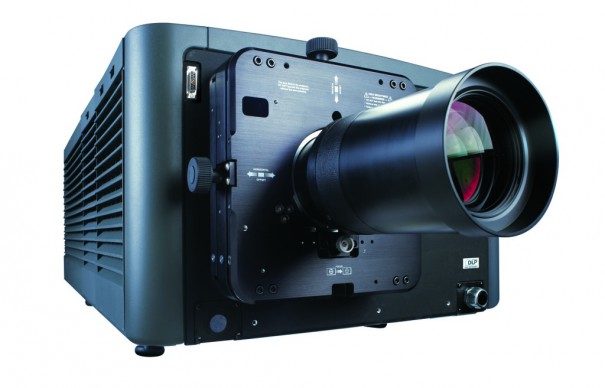 Christie ha llegado a un acuerdo de compra por 300 proyectores de la serie Christie Solaria con FTT, su partner alemán de servicio e integración con sede en Düsseldorf. Esta es la primera orden en Europa de los productos de la nueva serie Christie Solaria compuesta por tres nuevos modelos 2K DLP Cinema actualizables a 4K, y por otros dos modelos 4K. Ofrecen distintos niveles de luminosidad y resolución, por lo que son la solución ideal para cines de diferentes tamaños y necesidades. De ahí la razón de que el contrato sólo establece el número total de los proyectores, pero no especifica los modelos a fin de permitir una adaptación flexible a las particularidades de cada entorno. La colaboración con Christie se remonta a 2004, cuando comenzó el primer despliegue de cine digital a pequeña escala. Desde entonces, FTT ha instalado numerosos proyectores 2K DLP Cinema de la serie CP de Christie en muchos entornos diferentes de cine, así como en estudios o instalaciones de postproducción. Thomas Rüttgers, director general de Film Ton Technik Hannsdieter Rüttgers GmbH (FTT) se ha mostrado convencido de que "los nuevos modelos Solaria reunirán las altas expectativas de calidad, y continuarán con el éxito que la serie CP2000 ya tiene". Por su parte, Stefan Müller, Business Development Manager Cinema de Christie EMEA, ha destacado que tanto su empresa como FTT están "trabajando hacia un objetivo común que es ofrecer a los exhibidores de una tecnología cinematográfica fiable a largo plazo, en el más alto nivel y con el mejor servicio y soporte". Estos 300 proyectores Christie serán instalados principalmente en salas alemanas de cine de diversos operadores, pero también en otros países de Europa Central y Oriental donde opera FTT. Se utilizarán en distintos proyectos en curso, como la digitalización iniciada en 2009, y también en nuevos proyectos. Se prevé que todos los proyectores de la serie Solaria estén en uso para mediados de 2011, un tercio de ellos para proyecciones en 3D.
Did you like this article?
Subscribe to our RSS feed and you will not miss anything.
Other articles Christie