Daktronics displays at ISE 2017 the quality and reliability of their solutions Led screens UHD
Designed for use in control, press and meeting rooms, TV trays, shopping centres and airports these ultra high definition displays are available in options of 1.2, 1.9 and 2.5 mm. In addition, they incorporate current Control of Precision to manage the energy of each Led, without having to use large quantities of capacitors.

Led Ultra high definition (UHD) screens will be prominently on display that Daktronics will take place at the Integrated Systems Europe)IF) 2017, which will be held from 7 to 10 February in Amsterdam. Visitors who come to your stand (H8N263) will see the image quality and definition for very short proximity, with distances of viewing applications.
Designed for installation indoors, Led UHD of Daktronics displays are available in options of 1.2, 1.9 and 2.5 mm. A solution that incorporates the latest innovations to minimize and control the effects of the factor that increased incidence is in the behavior of Led screens: the heat. Offering high performance and brightness with long durability, greater depth and intensity of colour, remain a great uniformity during the life of the product.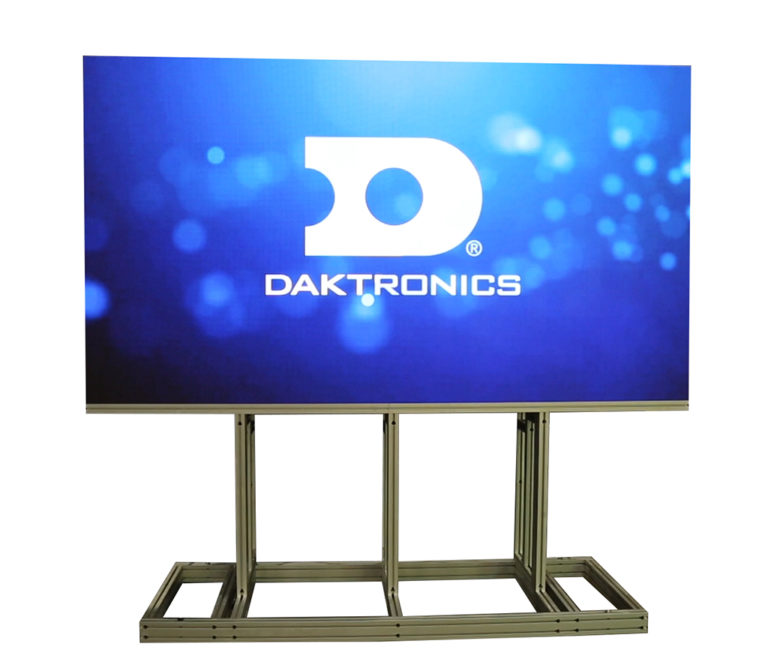 "HDR has been an important issue in the world of television and film during the last years. Daktronics modules were already prepared for HDR content for some time. Fortunately, in 4K and HDR contents are already available and Daktronics displays are able to show them without problems. Currently the content producers have suitable for HDR teams, as video processors have increased their capacity to manage the demand for process requiring these contents. Through the content of images fixed, extremely detailed, or videos with fast movements, our screens are adapted to provide the best solution", explains Pete Egart, Daktronics Vice President EMEA.
UHD Daktronics product line incorporates a power Precision Control (PCC) to manage different needs of each Led, without using large quantities of capacitors which would generate a level of heat energy.
"Daktronics UHD screens offer the market more efficient energy consumption. They need a 50% less energy, compared to similar to the other manufacturers products. Owners of screens and advertising media will see a significant reduction in the emission of heat, avoiding the additional cost caused by the use of very expensive systems of forced ventilation and air conditioning", explains Peter Egart.

UHD screens have many applications, including: rooms control, press, and boards, dishes of television, shopping centres, airports, etc.
"Due to architectural designs, which incorporate large glass surfaces to maximize natural lighting, many screens in shopping malls and traffic areas are facing the challenge of excess ambient light. The daylight and sunlight are difficult conditions for the majority of Led and LCD screens. For this reason, Daktronics has designed UHD screens with higher levels of brightness, but with much lower temperature dissipation needs."
Last year, the company has carried out several important UHD facilities in high profile projects like the American football team New England Patriots, the SAP Center of California and Trinity in Singapore Christian Center. In addition, future facilities have already are confirmed in the new Atlanta Falcons Stadium and in the lobby of an international corporate headquarters in Paris.
Did you like this article?
Subscribe to our RSS feed and you will not miss anything.
Other articles Daktronics, ISE2017