Sennheiser launches advanced digital wireless microphone system 6000
The amazing audio quality that popularized the 9000 series is now available in a two-channel receiver capable of handling the most demanding even in the most complex RF environment live productions.

Sennheiser It recently organized in Hannover an event in which journalists, dealers and featured users could learn about the new 6000 digital wireless microphone system. Just five years after the launch of the already popular series 9000, the German manufacturer bet now for a solution with quality outstanding audio and a solid wireless RF transmission for use in all types of live productions, including broadcast.
6000 series used the same long range mode and the audio codec digital Sennheiser so characteristic of the 9000 but this time goes beyond having a receiver of two channels (in different versions), a bodypack and a handheld transmitter as well as a unit of recharge rack mountable. Digital 6000 offers unrivalled long distance of 9000 system transmission mode, accompanied by a massive band broadband 244 MHz switchable.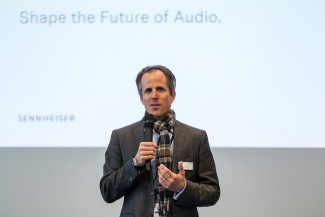 Andreas Sennheiser, Sennheiser CEO, opened these sessions held in the grounds of Expo Hannover 2000 claiming "than the effort and commitment to innovation have marked the history of this company since my grandfather, Fritz Sennheiser, founded it made seventy-two" years. Our ongoing challenge has been always investing in innovation to create something that is truly innovative."
Sennheiser, stressing the large number of artists and musical groups of first level that travel the world on their tours using your microphone systems, said that "at this time are converging two technologies: virtual reality, where audio will play a" important role; and the low latency to be able to transmit a concert, for example, to millions via streaming anywhere." It also stressed the importance of audio in collaborative environments that connect people and businesses.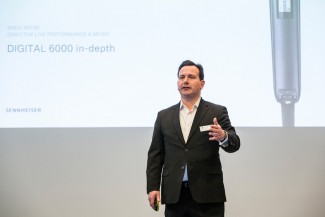 For his part, Peter Claussen, COO of Sennheiser professional division, said that "we want to be at the top to even be ahead of all of these changes. "Sennheiser professional developments are focused on as to use a solution and how software can help to complement the hardware flexibility and approach each solution to the user".
Greg Beebe, director of the division of Live Performance & Music, after the "Welcome to the future" stressed the passion that the company has made in the development of the 6000 series. "A solution in which the user is not restricted by aspects of RF and audio frequency since it offers an RF transmission robust for all kinds of live production with easy integration into existing environments of broadcast infrastructures , live events... "."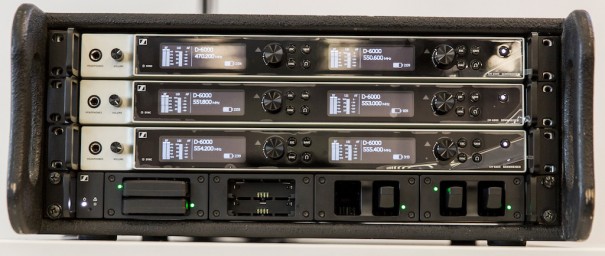 Two better than one
The new digital receiver EM 6000 will be available in two versions: with and without card Dante. In both cases, it has two channels, is easily configurable, and has an integrated antenna splitter, Ling Range Mode and a proprietary audio coding (SeDAC) to ensure the highest quality of audio.
According to the model, it offers in output two Dante Brooklyn or Amphenol RJ-45 cards and features interchangeable 256 AES encryption. In analog, the user can use a 6.3 mm per channel jack or XLR-3. In regards to connectivity, the team easily integrates in RJ45 Ethernet infrastructures and worldclock in/out with BNC connectors.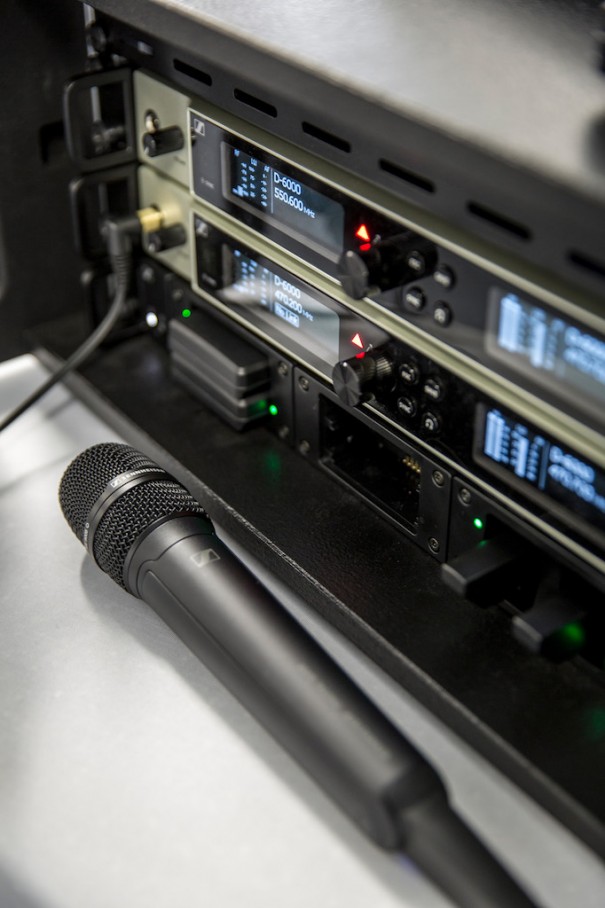 The digital two-channel receiver works with a width of interchangeable 244 MHz band (470 to 714 MHz), which is covered by three versions of (470-558 MHz, 550-638 MHz and 630-718 MHz) transmitters. For larger systems, up to eight units of receivers can be simply connected in series without the need for an additional antenna splitter as multichannel system will work with a simple pair of antennas. The latency of the system is only three milliseconds.
If something has characterized systems of Sennheiser, whose brand distributed in Spain MagnetronIt is its high reliability. In this case, the True Bit Diversity technology allows a corrections of errors in transmission, and even the concealment of additional errors in an intelligent manner thanks to the Intelligent Error Concealment.
True Bit Diversity ensures a better reception than what would be possible with other techniques based on diversity (diversity). In RF environments complicated in that the signal is corrupted temporarily to such extent that correction of transmission error can not repair it, the technology of dissimulation of intelligent additional errors into action. It employs Intelligent learning algorithms to replace the corrupted signal, allowing a transmission impeccably where other digital systems would fail.
In addition, recipients of the Digital 6000 series are equipped with a Link indicator of quality, allowing you to detect problems in advance. They have, moreover, a monitor OLED friendly to the eyes that allows you to check the quality of the RF signal, the link, the frequency of use, cryptography or the condition of the batteries with a glance.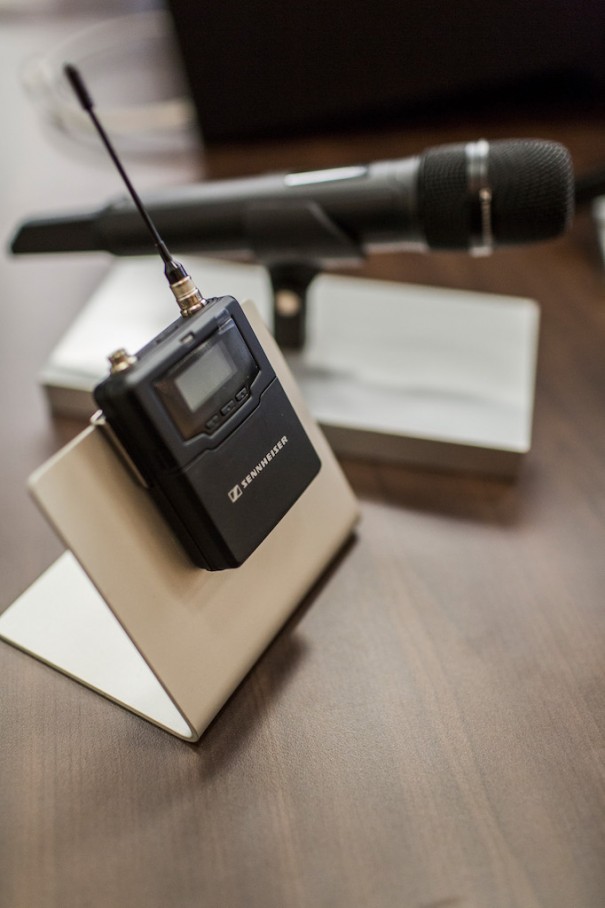 Transmitter and belt-pack
As far as the transmitter of concerns (SKM 6000), supports up to 17 different acoustic capsules (2000, Digital 9000, Neumann KK204 and KK 205...) according to each application. But perhaps most striking is its robustness in frequency since it is completely free of Intermodulation, even about multiple transmitters.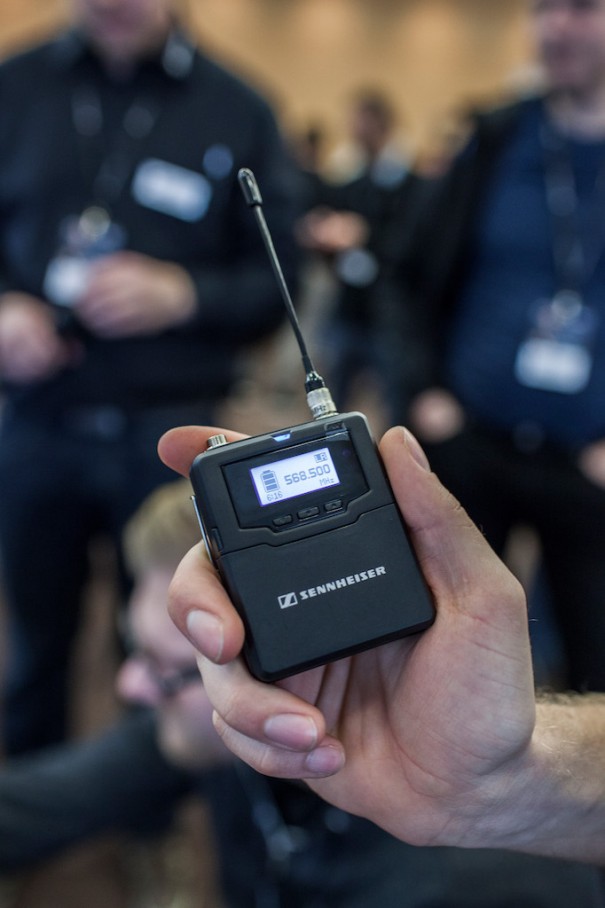 Transmitters use the same rechargeable accupacks of high performance series 9000 units.
As for the beltpack (SK 6000), Sennheiser presents a digital belt pack light and strong. Its high-bandwidth guarantees flexibility and reliability even in the most contaminated and demanding RF environments.
The bodypack SK 6000 is ready for use with microphones clip-on MKE 1 (Omni-directional) Sennheiser as well as versions of the MKE 2 (omni) and MKE 40 (cardioid) digital transmission.
It is of note that the new proposal for Sennheiser works with standard active and passive UHF antennas, while selective frequency antenna filters are contained in the EM 6000 receiver. Therefore, the infrastructure of existing installation antenna can be used continuously with the consequent cost optimization.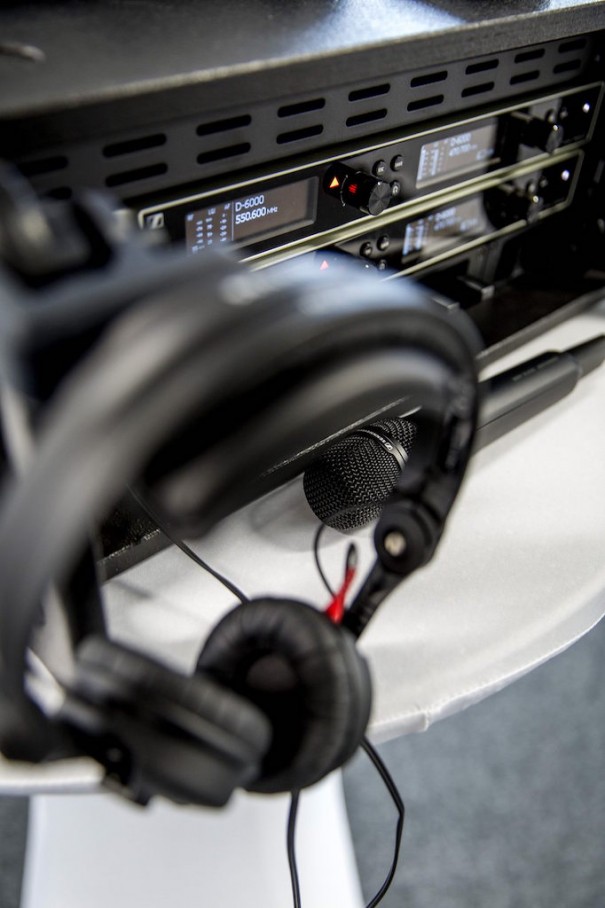 Charging station
To expedite the production of live events, Sennheiser accompanies this series with the charging station L 6000, with a modular design that is able to integrate (1-RU) 19-inch racks. An advantage is that it allows to add many modules of charging lithium-ion batteries are necessary (up to four). Each one of these modules reload two flasks or two batteries for hand transmitters. User can easily track the status of each battery with an Led display in color. In addition, if you want more detailed information such as cycles of load or remaining capacity can monitor for remote and wireless through Wireless Systems Manager software.
Finally, regarding the new series 6000, emphasizes that the entire ecosystem, including the charging station, offers a smart, wireless and remote monitoring through Wireless Systems Manager (WSM) with possibility of scanning of the system and setup. Its automatic frequency setting function and the control software and monitoring WSM facilitate the work of the engineer of monitoring and RF engineer.
The 6000 series is compatible with the long range of the 9000 Digital mode; also, the transmitters of the 6000 series can be used with camera EK 6042 receiver.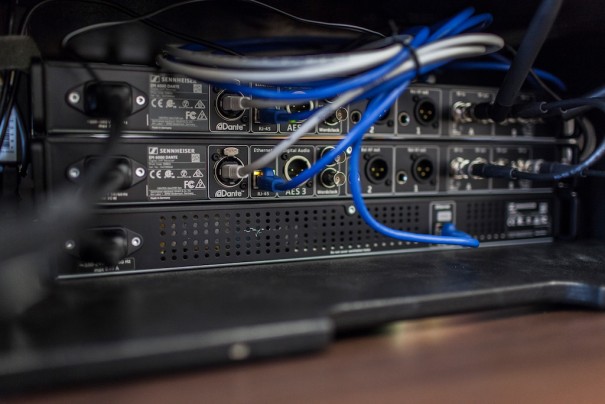 6000-proof series
To demonstrate the possibilities of the new 6000 series, during the days of presentation in Hannover Sennheiser organized in the Expo Park Pepermint a concert led by Swiss singer Anna Rossinelli who delighted all accompanied by guitar and Bass with an elegant pop-soul. The brightness of the audio and robustness in the transmission of the 6000 series surprised all those who attended this concert of the young singer who represented Switzerland in the Eurovision Song Contest 2011.
To get the new system of wireless microphone users with the maximum guarantee, Sennheiser has in its factories with stricter quality control processes. Simply visit the Centre of production of Hanover to realize that quality touches the obsession. All computers that are manufactured here are subjected to tougher controls of stress in put them resistant to extreme temperatures in furnaces, dropped a thousand times, or are subject to strong vibrations. Only those teams that successfully overcome all these ordeals finally reach the market.
In addition, in the development of solutions for Sennheiser, as Peter Claussen, collaborate engineers and users in order to make changes in the final version at the time of the launch... and all this, without impairing the agility of the processes with a strong committed to r & d.
Their contributions to technology have been recognized with awards as the award to scientific achievement, awarded by the Academy of Sciences and cinematic arts of the United States, Grammy, Emmy and others granted by various specialized organizations as the AES.
Its factories are located in Germany, Ireland and Mexico where are manufactured all the components that make up the extensive portfolio of solutions of the companies of the Group: Neumann, Berlin and Sennheiser Communications.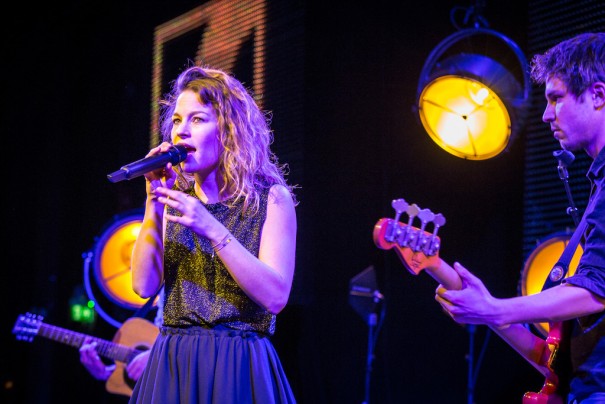 Did you like this article?
Subscribe to our RSS feed and you will not miss anything.
Other articles Magnetron, Sennheiser, Sennheiser Communications