Cité des Sciences et de l'Industrie in Paris chooses the PSE Sony 4K technology for planetary
Due to the configuration and combination of 4 K projectors of this manufacturer, it has become the first planetarium in offer and reproduce an image in resolution 8K in Europe and the second in the world.
Responsible for the city of Sciences and industry of Paris)Science and Industry museum) they have resorted to Sony PSE to equip its planetarium technology 4K of the manufacturer, in order to seize even more immersive experience to ensure that your images reach the highest levels of realism, accuracy and intensity.
Durante más de treinta años, este espacio de ciencia e innovación ha permitido a los visitantes experimentar un "intenso realismo", gracias a su planetario en el que se ofrecen vídeos envolventes y espectáculos en 360°.
Con el fin de ofrecer a sus 200.000 visitantes anuales una experiencia aún más enriquecedora, la Cité des Sciences et de l'Industrie decidió cambiar sus videoproyectores por un sistema de proyección de última generación. A principios de 2017, sus responsables tomaron una decisión y optaron por las soluciones 4K de Sony PSE para ofrecer imágenes de mayor resolución, un mejor contraste y un brillo óptimo.
Como explica Fodil Yazid, responsable técnico a cargo de este proyecto, "con el fin de ofrecer a nuestros visitantes experiencias aún mejores, debemos revisar periódicamente nuestro enfoque tecnológico. Mediante la adquisición de equipos compatibles con la transmisión 8K, el planetario de la Cité des Sciences et de l'Industrie se ha convertido en el primer lugar de este tipo en toda Europa en subir tanto el listón. Además de elegir a Sony para la tecnología, también debíamos rodearnos de partners potentes para lograr nuestro objetivo" afirma.
En concreto, como apunta Yazid, se han asociado con "RSA Cosmos, especialista en planetarios, y con Vidélio, instalador de sistemas de vídeo con vastos conocimientos de problemas específicos del sector de eventos".
Ten projectors to touch the stars
Además de la necesidad del planetario de modernizar constantemente sus instalaciones, las expectativas eran muy altas para aumentar la uniformidad de los colores y la luz. Para ello, Sony planteó una solución compuesta por diez videoproyectores con resolución 4K del modelo VPL-GTZ280, que combinados son capaces de reproducir una sola imagen en resolución 8K, para alcanzar altos niveles de resolución, calidad de imagen y brillo consistente.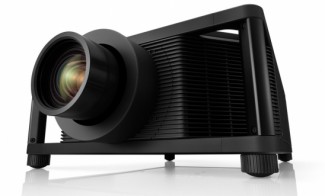 With the help of 20 computers, these projectors are capable of projecting an image made up of 35,000,000 pixels, a resolution with a level of detail seventeen times that displays HD found in most TVs today at day.
To carry out this project, Sony collaborated with the creator of planetary RSA Cosmos, who has already installed more than 150 structures of this type throughout the world, and with Videlio, supplier of video and partner solutions long time manufacturer , especially in cultural and sports events.
Philippe Remion, responsible for sales at Sony PSE, emphasizes in this regard that "we are especially proud to work in a place so emblematic as the Planetarium of the Cité des Sciences et de l'industrie, with the most powerful solution available currently in the" market to bring the realism of the images as far as possible and increase the excitement of the experience of visitors".
Did you like this article?
Subscribe to our RSS feed and you will not miss anything.
Other articles Ship, Cité des Sciences Paris, RSA Cosmos, Sony, Videlio-HSE, Videlio-IEC