DITEC, new Member of the global network of AV/IT system integrators
The technology company will be the AV Integrator responsible for give coverage in Spain for Professional Systems Network International Global Alliance.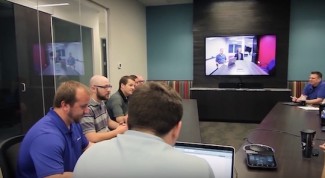 As a new member of PSNI Global Alliance, global network of AV and IT systems integrators, manufacturers, distributors and suppliers of services of this industry, the technological Ditecwith offices in Madrid and Barcelona, will be the audiovisual Integrator responsible for coverage to Spain.
"The union of Ditec communications to the PSNI Global Alliance will be a great advantage for all our network - pointed out John Fuchs, director of international development-. Bring together the best organizations around the world to understand international business practices, the local technological trends and understand the changes and advances in the market makes us stronger and more connected."


For his part, Marc Torne, commercial director of Ditec communications, has shown the satisfaction of the company "to be in this great Alliance. Sharing knowledge across the network, follow the high standards of the industry and use the strength of all the Group of partners within the PSNI allows us to offer an exceptional experience to our customers around the world, minimizing risks and by eliminating geographical barriers".
Each Member of the PSNI is carefully selected and monitored annually to ensure commitment to the values of the Organization, focusing on the common purpose of the network to ensure compliance with the highest standards, best practices and the integrity of the industry (see attached video).
The PSNI, Chris Miller executive director explains: "being member of the PSNI is not taken lightly." You need to fit the own partner and be accepted by all our Alliance, more than forty members, and ultimately boils down to a commitment to the best service, support and capacity. We believe that Ditec communication and its commitment to excellence, offers creative solutions and their extensive knowledge will be a great asset to the Global Alliance".
Did you like this article?
Subscribe to our RSS feed and you will not miss anything.
Other articles Ditec, DITEC Communications, PSNI Global Alliance