ISE confirms its leading position as the European destination for the global AV industry
Integración y convergencia han situado a ISE, y concretamente a su reciente edición 2018, como el certamen más grande en expositores y área total de exhibición.

La comunidad de integración de sistemas y tecnología AV internacional ha apoyado de nuevo el certamen Integrated Systems Europe (IF), que tras finalizar hace apenas una semana su décimoquinta edición en el Ámsterdam RAI, mantiene su trayectoria anual de éxito y crecimiento.
El número de expositores que han mostrado sus innovaciones durante las cuatro jornadas del certamen se ha situado en 1.296, respecto a los 1.192 del pasado año, de los que 294 han participado por primera vez en ISE.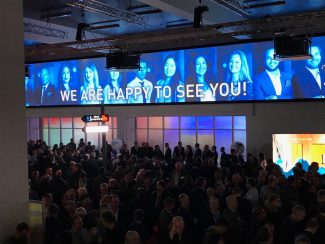 Los 53.000 m2 de espacio de exhibición se han completado, incluyendo el nuevo hall 15, que ha añadido al recinto de Ámsterdam 4.000 m2 adicionales al certamen. Como en ediciones anteriores, antes de finalizar el certamen de este año ya se había reservado casi todo el espacio para la convocatoria de 2019.
El número de visitantes registrados al finalizar ISE 2018 se ha situado en 80.923, lo que supone un aumento del 10,3% respecto a los 73.413 registrados en 2017. En este aspecto, destacar también que casi 20.000 personas asistieron el último día del certamen, lo que demuestra el acierto de los últimos años de ampliar a cuatro días la feria.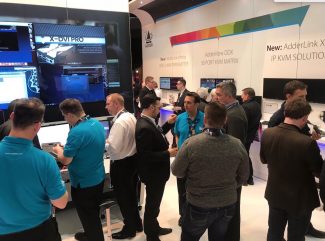 Otro aspecto positivo de este balance es que más del 30% del total de asistentes visitaron la feria por primera vez, un punto de referencia clave para los expositores en su búsqueda por desarrollar nuevas oportunidades de negocio.
Para Mike Blackman, director general de Integrated Systems Events, "ISE 2018 ha sido un gran espectáculo que ha tenido éxito en todos los frentes. Me complace informar que los números de visitantes y la satisfacción de los expositores han sido muy altos. En nombre de ISE, me gustaría agradecer a todos nuestros asistentes, expositores, socios y copropietarios: Avixa y Cedia, el éxito de esta combinación que han hecho de ISE lo que es hoy y garantiza que podamos seguir creciendo año tras año".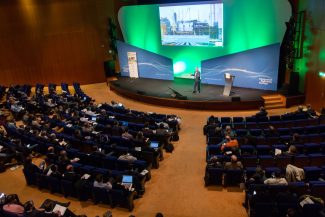 Además del interés del discurso de apertura en torno a la evolución del edificio inteligente o smart building, realizado por el arquitecto e inventor Carlo Ratti, durante el certamen se han celebrado nueve actividades B2B para dar cobertura a una amplia gama de temas en torno a la industria AV; desde innovación y diseño hasta instalaciones espectaculares y temáticas, además de un completo programa de desarrollo profesional comisariado por Avixa y Cedia.
ISE 2018 ha sido también el debut del World Masters of Projection Mapping, una empresa conjunta entre Amsterdam Light Festival, RAI Amsterdam e ISE, que han transformado la ciudad con las creaciones de cinco videartistas en la fachada del icónico EYE Filmmuseum.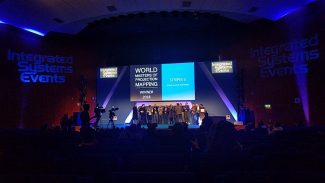 Una vez más, los expositores han visto en el certamen una plataforma eficaz de lanzamiento para cientos de nuevos desarrollos, con una tendencia tecnológica y comercial prácticamente imparable protagonizada por el crecimiento en IP y el cruce entre broadcast y AV; la realidad aumentada y mixta en aplicaciones viables; el auge de dispostivos IoT para el hogar inteligente y en cualquier entorno; la divergencia de la señalización digital con los sistemas inteligentes y el 'plug and play' ganando tracción; el aumento de pantallas Led pequeñas; la resolución 4K en todas partes; el crecimiento del mapeo de proyección; el audio en red y la continua progresión del mercado de colaboración.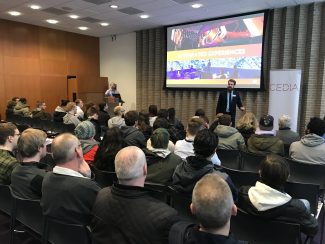 Tanto para Avixa como para Cedia, el programa de formación y certificación ha brindado una plataforma única para que las asociaciones reforzaran en el certamen iniciativas recientes y consolidaran su papel clave como proveedores de programas ejemplares de desarrollo profesional.
Para Dave Labuskes, CTS, CAE, RCDD y director ejecutivo de Avixa, "ha sido una gran e intensa semana en ISE que comenzamos con nuestra conferencia TIDE, en la que nunca dejamos de aprender y conectarnos con la comunidad global de AV. Ha sido muy emocionante presentar nuestra nueva marca Avixa al público de ISE. Ahora esperamos con ansia InfoComm 2018 y nuestra conferencia TIDE en junio en Las Vegas".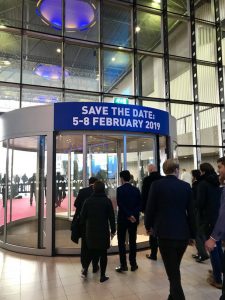 Por su parte, Tabatha O'Connor, CEO de CEDIA, "ha sido un fenomenal ISE 2018 y estamos muy orgullosos de ser copropietarios de este increíble evento. Nuestro programa de capacitación ha contado con más de cincuenta clases de temas comerciales y técnicos, y exámenes de certificación que han estado muy respaldados por la industria. Mientras tanto, nuestro stand estaba lleno de visitantes que han conocido nuestro nuevo plan estratégico".
El recinto del Ámsterdam RAI acogerá la próxima edición: ISE 2019, que tendrá lugar del 5 al 8 de febrero del próximo año.
Did you like this article?
Subscribe to our RSS feed and you will not miss anything.
Other articles Avixa, Cedia, ISE2018