NEC Display Solutions Ibérica invites professionals AV to your day in Barcelona
The session will take place on March 7, in the room The Basement of the Catalan capital, to show the new AV portfolio and cooperation of NEC Display solutions in action.

On March 7, the Iberian subsidiary of NEC Display Solutions It organises an open day in Barcelona to show the professionals new solutions in its portfolio, which will take place from 10:00 to 16:00 h. (with a cocktail at 13:30) in the The Basement room.
It's a unique opportunity to get to know in detail and action solutions of the company for the retail, like multi-touch interactive table environment; large format 4K screens; the visual system with function of mirror Mirror Glass, as well as screens with open platform Raspberri Pi and others with customizable color frames.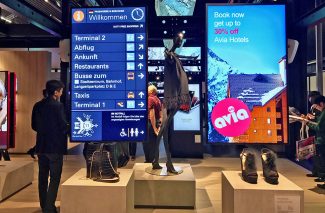 This audiovisual proposal new C series NEC Display monitors, along with solutions for collaborative environments and meeting rooms with the system also joined Infinity Board as the protagonist.
At 11:00, Martin Lienau, product manager for NEC Display in Europe, will make a brief presentation on the special features of the new P & V series of large-format, with High Dinamic Range (HDR) and engine color Spectraview who have had very good received during the participation of the company in ISE 2018.
Participants will also visit the new range of projectors DLP and LCD manufacturer laser, as well as the latest projection equipment for installation of fixed optics of the P series, among other innovations. To attend this day in Barcelona, it is only necessary to register from this link.
Did you like this article?
Subscribe to our RSS feed and you will not miss anything.
Other articles ISE2018, NEC, NEC Display Solutions Europe