The card for Matrox C900 videowall powered SI-61S IBase digital signage player
This display system consists of nine monitors, in 3 × 3 videowall configuration, to offer a simplified connectivity and dedicated graphics processor.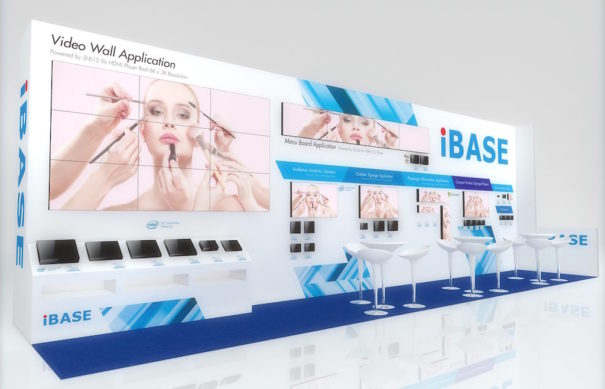 Matrox Graphics and the provider of PC and digital signage players IBase they have presented the IBase SI-61S system, consisting of nine monitors with the graphics card Matrox C900, specifically designed for video walls in configuration 3 × 3 for digital signage applications.
This system has nine HDMI ports for a simplified connectivity and a graphics processor dedicated, designed to feed the nine screens as an adjoining desk, with a resolution of 5.760 × 3.240 p.
New digital signage, 18.7 megapixel player, maintains the popular Full-HD 1.78 aspect ratio and offers nine times the actual pixels of Full HD in digital signage applications, i.e. 2.25 times more resolution than 4 K (with 8.29 megapixel).
Samuel Recine, director of sales for Americas and Asia Pacific by Matrox Graphics, explains that "climbing HD or 4K content fits into nine panels HD is an economical and convenient way feed videowalls of 3 × 3 seen at a distance."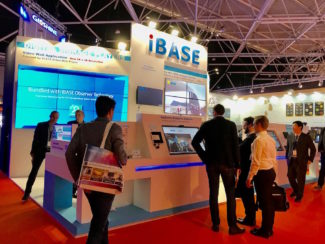 Among other applications, retail, casinos and gaming halls, transit agencies, hotels, stadiums... "they are installing videowalls in windows and shop windows to move customers ahead, only a few centimeters from them. This distance, scale effects are visible to viewers and feed each screen of a video wall of 3 × 3 to its original resolution is superb for visual acuity, sharp lines, etc image clarity,"says Recine.
Based on processors for desktop Intel Core of the 7th generation, the new SI-61S IBase "is an amazing solution for video wall applications digital signage hardware - ensures Moreover Jackson Mao, vp." Ibase products Planning Division-. "We are excited to introduce this system, driven by a graphics card PCI Express x 16 Matrox C900, which supports nine outputs with best density display and performance".
The C900 Matrox card is also compatible with the expansion of software of videowall, including support for MuraControl and development of videowall NetAPI API, both from this manufacturer, and a wide range of suites of control and management of third-party video compatible with Matrox. The IBase SI-61S system has been recently in Las Vegas, during the Digital Signage Expo show)DSE) 2018.
Did you like this article?
Subscribe to our RSS feed and you will not miss anything.
Other articles DSE2018, iBASE Technology, Matrox, Matrox Graphics