Digital scenography multiscreen around a musical on ice
The entertainment show on ' Art on Ice' relies on display multi screen Dataton Watchout system to offer images and unique visual effects

.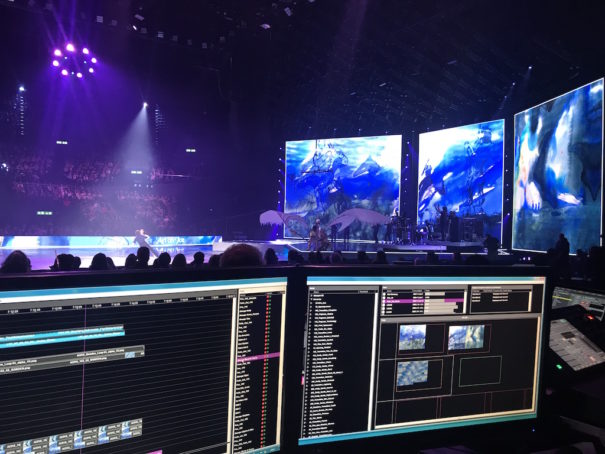 The concept of the show entertainment Art on Ice, creado hace unos veinte años por un patinador artístico, se basa en ofrecer una combinación única de música en vivo de reconocidos artistas y actuaciones de la élite del patinaje artístico mundial, con impactantes coreografías de danza sobre hielo, acrobacia, iluminación y efectos visuales llamativos.
Art on Ice finalizó el pasado mes de marzo una gira por cuatro ciudades suizas: Zurich, Lausana, Davos y Basilea, atrayendo a más de 81.500 visitantes, que no quisieron perderse las actuaciones de la cantante escocesa Emilie Sandé y la banda suiza de pop/rock Pegasus, con artistas del patinaje internacional como Aljona Savchenko y Bruno Massot, medallistas de oro en los Juegos Olímpicos 2018 celebrados en PyeongChang.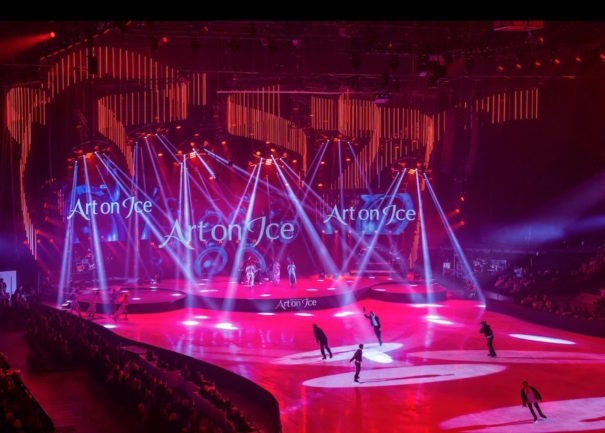 Para realizar la escenografía digital que se muestra en torno y sobre la pista de hielo, el especialista en iluminación e integración audiovisual PlanB Solutions Light Design ha optado por el sistema de presentación multipantalla Watchout desarrollado por Dataton (cuyo sistema comercializa en el mercado ibérico Comm-Tec) y cuyas características se pueden conocer desde hoy y hasta el próximo 13 de abril en el certamen Prolight + Sound, en Messe Frankfurt (hall 4 – B24).
Benjamin Alberts, operador de vídeo de Art on Ice y programado de Watchout en PlanB Solutions Light Design, explica que "utilizamos tres servidores Watchout para la reproducción sincronizada en tres pantallas Led gigantes, con un área de visualización de más de 300 m², más ocho proyectores Full HD que mapean la superficie de hielo, un muro Led de 90 metros alrededor de la pista en el que se muestran los patrocinadores del evento y una proyección de malla con un proyector de 30.000 lúmenes".
Con una duración de dos horas y media, para este espectáculo tenemos más de 600 GB de contenido creado especialmente para la gira y se presenta un nuevo tema cada año. Los dieciséis canales de audio para reproducción, voz y banda se enrutan con Dante Virtual Soundcard en Watchout", puntualiza Alberts.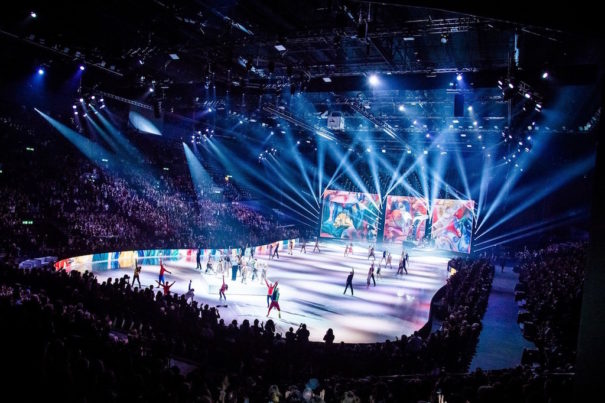 Did you like this article?
Subscribe to our RSS feed and you will not miss anything.
Other articles Art on Ice, Dataton, PlanB Solutions Light Design, Prolight+Sound2018