DataPath deploys its technology in the Hong Kong Navy training center
Cinco controladores de videowall, veinticinco tarjetas de captura y diez gráficas, junto con potentes procesadores y software, todo de Datapath, componen esta estructura de simulación para formar a los oficiales.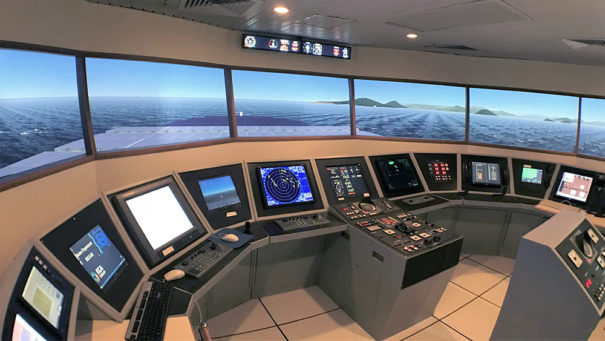 Los ingenieros de soluciones visuales de Datapath se han empleado a fondo para ofrecer una completa y variada propuesta tecnológica al Centro de entrenamiento del departamento de la Marina de Hong Kong (Marine department training centre), que ha suministrado Mindstec, su distribuidor y partner de soporte técnico en Asia, para formar en el sector marítimo profesional a los futuros oficiales.
Situado en el astillero del gobierno de China en la isla Stonecutters, este centro cuenta con salas de conferencia tradicionales y equipadas con sistemas AV para facilitar el aprendizaje, así como con aulas con avanzados sistemas de simulación para capacitar a los alumnos antes situaciones lo más realistas posibles, como si estuvieran a bordo de un buque.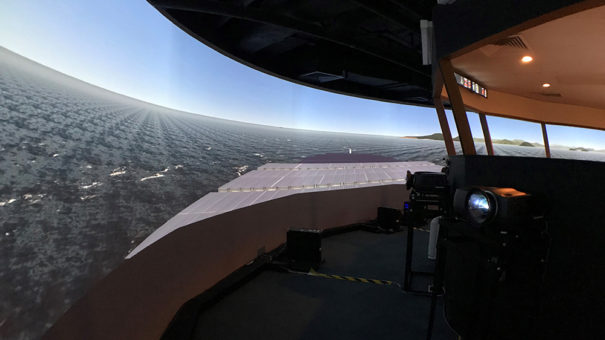 Para contar con los últimos avances en tecnología de simulación, el centro ha renovado sus anteriores sistemas de proyección y visualización en videowall, así como el software de gestión y control de los mismos, por nuevos equipos de mayor calidad y con un tiempo de respuesta más rápido.
La elección ha sido la tecnología desarrollada por Datapath que ha integrado Media-Go Engineering, con la configuración del videowall con cinco controladores VSN de este fabricante, que se han instalado en tres puentes de capacitación y salas de instructor adicionales.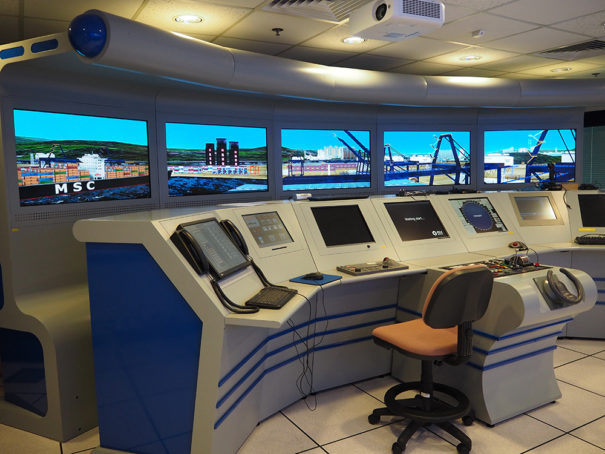 A ello se suman veinticinco tarjetas de captura VisionDVI/RGB/HD de cuatro canales cada una; diez tarjetas gráficas ImageDP4 de cuatro puertos con adaptadores DVI; varios procesadores y cuatro licencias del software de control de videwall Datapath.
Una de las aplicaciones más sofisticadas en este proyecto ha sido la creación de un videowall de alta gama de LG, sin fusión de bordes, y visualización de 270° para simular escenarios en el puente de un buque moderno utilizando animaciones de alta resolución. Gracias a los controladores Datapath VSN, los operadores pueden administrar fácilmente el contenido y simulaciones que se muestran sin problemas en múltiples pantallas.


En total, el videowall esta formado por quince pantallas de 55 pulgadas, que se controlan con un sistema un VSN970, equipado con RPSU (unidad de fuente de alimentación redundante) y 16 GB de memoria. También se utilizan cuatro tarjetas de captura VisionHD4 y cuatro gráficas ImageDP4/DVI, todas de Datapath.
A esta infraestructura tecnológica de simulación se suman los sistemas de proyección de Barco y sistemas para mapping y calibración automática de AV Stumpfl.
Did you like this article?
Subscribe to our RSS feed and you will not miss anything.
Other articles AV Stumpfl, Ship, DataPath,

Hong Kong Marine training centre

, LG,

Media-Go Engineering