Charmex presents the Upad Unilumin III series for the AV rental market in interior
El cabinet de interior de Unilumin, con pixel pitch de 2,6 mm, permite realizar configuraciones de pantallas tanto cóncavas como convexas.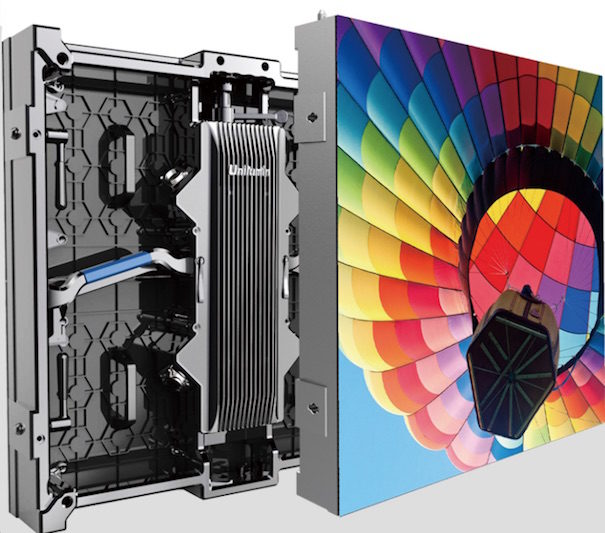 The audiovisual wholesaler Charmex the new cabinet from the Upad III series is available on the Spanish market of Unilumi, con un diseño de chasis específico para su rápida instalación en aplicaciones de alquiler, para lo que incorpora en su parte superior unos prácticos imanes que permiten que el cabinet se coloque fácilmente en su posición en el momento del montaje.
Diseñado para su uso en el mercado de rental en entornos de interior, Upad III cuenta con un pixel pitch de 2,6 mm para ofrecer una luminosidad de 1000 cd/m2, en unas dimensiones de cabinet de 50×50 cm y 192 píxels por panel, con una fecuencia de refresco de 3.840 Hz, ángulos de visión de 120 y 140º.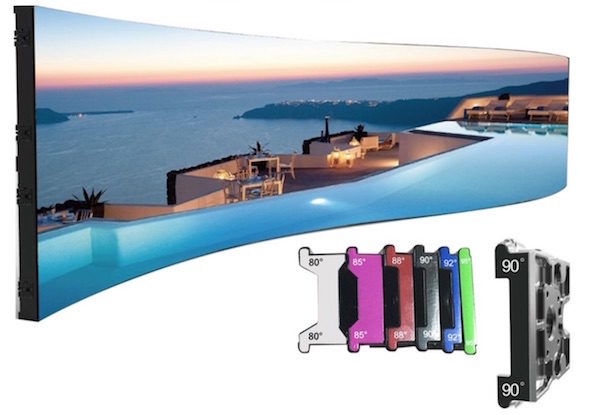 El cabinet (con un peso de 8 Kg.) incorpora un sistema que, mediante unas cuñas de diferentes ángulos, permite la configuración de pantallas tanto cóncavas como convexas, así como customizarse para formar columnas completamente cerradas y anguladas a 90º cubiertas por Led.
Con protección IP53 para aplicaciones de interior y mantenimiento frontal y trasero, Unilumin Upad III cuenta con accesorios con certificación Tüv para instalación de pantalla en rigging y stacking, y tiene un consumo máximo de 210 W (medio de 70 W).
Did you like this article?
Subscribe to our RSS feed and you will not miss anything.
Other articles Charmex, Unilumi