Philips Professional Display adds technology IoT of Telenor Connexion to your screens
The possibilities of this trade agreement to create single points of sale, digital signage Philips Professional and Telenor IoT connectivity solutions, can be seen in the roadshow, the first is currently performing in Europe.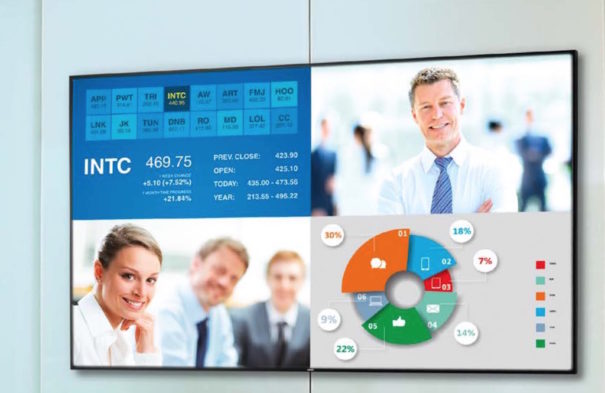 TP Vision/MMD, company that sells the brand Philips monitors, has initiated an agreement with Telenor Connexion, provider of Internet of things (IoT), to incorporate its technology in its latest digital signage screens.
During the European tour of Philips Professional Display Solutionswhich began in early June in Milan and recalará in Madrid next October 1, Telenor Connexion shows how its IoT technology can be used with this manufacturer digital signage solutions in sectors such as retail and restoration of all the world.
In particular, this company presents this roadshow attendees different examples of configurations of commercial displays and the technology that supports them to create unique selling points.
With the growing demand for digital displays that deliver high resolution content in shops, restaurants, public spaces, with screens spread over large distances, system integrators and digital signage service providers networks they need a solution to improve processes, increase ROI, and capture new business opportunities.
Instead of using LAN and Wi-Fi limited and often problematic connections, delivering content to screens through mobile networks has become increasingly attractive. IoT SIM cards built into media players allow you to connect digital displays to cellular broadband networks as easily as you connect your phone.
Enabled screens SoC card SIM IoT, are can be installed in any part of the world where mobile networks. Instead of buying a card SIM separately in each market, the Global SIM Telenor Connexion provides system integrators of digital signage network access world of this company, with the support of experts dedicated to the connectivity of IoT.
According to Telenor Connexión, this means that integrators of services can manage and deliver content globally, and adjust the content of individual screens. The end result is greater control of digital communication chain, lower costs for installation and operation, and an easier implementation of the agreements of level of service (SLA) with end customers.
Philips Professional Display Solutions offers a wide range of digital signage displays, such as models of large-format series Q-Line and D-Line, presented a few months ago in InfoComm 2018 in Las Vegas (additional information at) digital AV), that they have panels UHD, performance 24/7 and are based in Android SOC.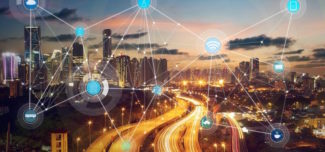 The inclusion of this operating system provides more power, speed and flexibility to the range of screens, without the need for external players, which simplifies operation and installation at the same time reducing costs. In addition, these screens incorporate a slot mPCIe to integrate module 4G optional habilitalas card SIM IoT of Telenor.
As explains Tim Ruiter, business manager for Europe, Middle East and Africa of Philips Professional Display Solutions, "we believe that the advantages of using a global SIM card solution IoT will open new opportunities for further business development" together with our dealers in Europe. "Telenor Connexion is a partner in this regard and its scalable technology and secure is supposed to offer the best solution plug-and-play as possible in the market".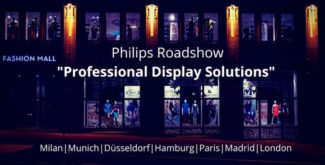 The roadshow that is currently touring European cities "is a great opportunity for Telenor Connexion and Philips Professional Display Solutions show dealers the advantages for the end user of the SoC of Philips screens and" also the strong advantages of the partnership between the two companies", underlines.
In this line, Anders Nilsson, regional director of sales for Europe, Middle East and Africa of Telenor Connexion, added that "the European digital signage market is driven by system integrators, backed by the world manufacturers of screens. Our global card SIM IoT solution reduces the time of on-site installation, while it offers the customer the best possible service-level agreement compliance. The solid line of hardware and solutions of Philips fits perfectly with Telenor Connexion".
Did you like this article?
Subscribe to our RSS feed and you will not miss anything.
Other articles MMD, Philips, Philips Professional Display Solutions, Telenor connection, TP Vision