Promethean responds to the needs of the education sector with its solution ActivPanel 6
En esta videoentrevista realizada en SIMO Educación 2018, la compañía pone de relieve cómo la pizarra interactiva está siendo sustituida en el aula por el panel, y cómo su solución ActivPanel da respuesta a las nuevas necesidades de este mercado.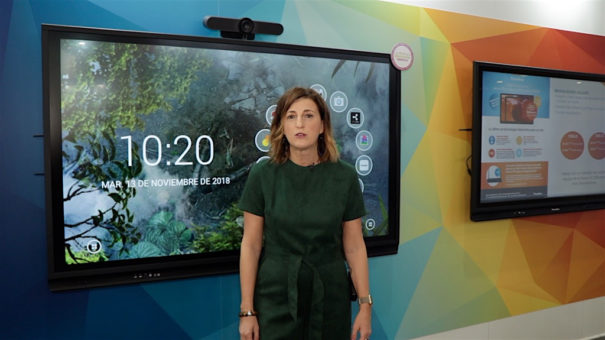 Desde hace dos décadas, Promethean ha ocupado un lugar predominante en el mundo de la educación. Si en sus inicios, la estrella de su catálogo era la pizarra interactiva ahora un lugar clave lo ocupa el panel, que es el que se está imponiendo actualmente en las aulas modernas. Un cambio de tendencia que pudo verse en la pasada edición de SIMO Education y que lo explica en esta videoentrevista realizada por Digital AV Magazine, Luisa Crespo, directora head of Iberia & Sub-Saharan Africa.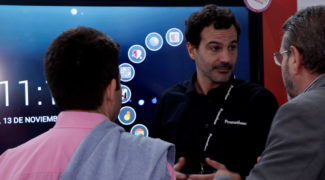 "Llevamos mas de 20 años trabajando en educación. Comenzamos con pizarras interactivas y desde entonces hemos equipado más de un millón de aulas y hemos llegado a 4,5 millones de profesores que están registrados en nuestro software en la nube (ClassFlow). Aunque las pizarras interactivas sigan estando presentes en las aulas, ahora mismo, la tecnología ha avanzado de tal manera que es el panel interactivo el que está imperando en estos momentos".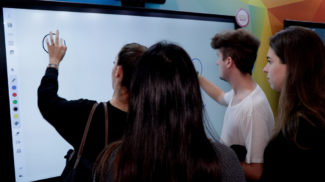 A SIMO Educación 2018, Promethean acudió para mostrar la última versión de su panel interactivo ActivPanel, un equipo que no sólo está pensado para ser utilizado en las aulas sino que sus capacidades son muy bien acogidas por el entorno corporativo.
"El sector educativo es muy importante para Promethean. Fue donde nacimos, pero la empresa empieza a ser un sector muy interesante. Y es en este ámbito donde ActivPanel se está posicionando, dada su facilidad de uso, versatilidad e interoperabilidad".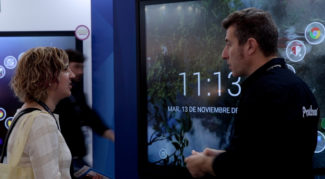 Las nuevas funcionalidades y características de la versión 6 son explicadas en este vídeo por Carlos Casado, sales Business Development Iberia & Sub-Saharan Africa, que destaca su resolución, facilidad de uso, tecnología InGlass y capacidades multidispositivo, entre otras.
Por su parte, Juan Castilforte, head of Cannel Iberia & Sub-Saharan Africa, revela la estragia de canal de la compañía y la existencia de un canal experto con una cobertura que se extiende a toda la Península Ibérica.
"Un canal que ha sido formado por Promethean y ofrece servicios de consultoría, venta, instalación y formación a los clientes para que la experiencia de uso de nuestras soluciones interactivas de sean un éxito".
Did you like this article?
Subscribe to our RSS feed and you will not miss anything.
Other articles SIMO educacion2018, ViewSonic