Philips PDS advocates flexible formats in Led displays and solutions
Innovation and flexibility in a wide range of display systems, from professional monitors to digital signage and television sets, are the strategic axis of this manufacturer to respond to the demand for different verticals, as explained by Cesar Sanz, sales manager signage solutions at Philips Professional Display Solutions.

The new formats of Led screens have been one of the protagonists of innovation than Philips Professional Display Solutions)Philips PDS) recently showed during his participation in ISE 2019, and Cesar Sanz, sales analysis manager signage solutions of this company, in the attached video.
A broad and flexible range of Visual solutions "so that customers can choose between creating a custom configuration or complete kits to suit every need and project, with formats of pixel pitch from 1.2 to 4.8 mm", says Sanz.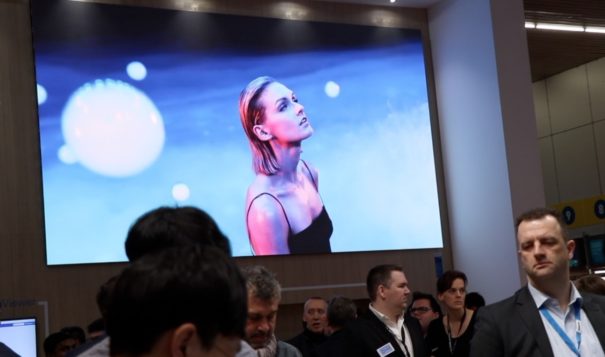 In addition to this modular and configurable proposal, another of the strong points in the business strategy of Philips PDS is hotel TV, with the addition of Chromecast on their televisions, "and boosting the commitment to Android across our product range, with the" "integration of this chip version 7.1 for connectivity more quickly and safely, from televisions to professional monitors".

A broad proposal for solutions "to meet the needs of vertical environments, such as retail, corporate, transportation...", with a key element for this steering "the work of the network of partners of the company, with whom we collaborate in the development of" solutions for TV and digital signage in various projects, with a proposal for total integration which provides illumination and systems of voice recognition, among others".
Access to special ISE 2019 in Digital AV
Did you like this article?
Subscribe to our RSS feed and you will not miss anything.
Other articles ISE2019, Philips, Philips Professional Display Solutions