BenQ incorporates a new monitor to its professional line SW PhotoVue, the SW270C
Pensado para los profesionales de la fotografía, este monitor de 27 pulgadas ofrece amplia gama de color, conectividad USB-C y tecnología de uniformidad.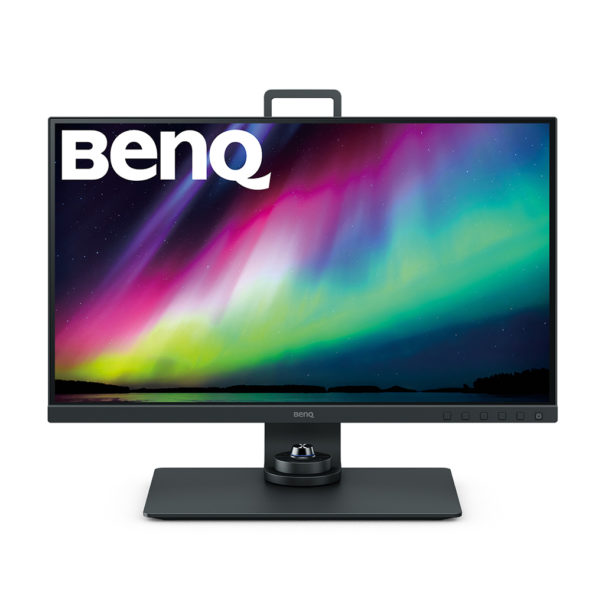 El monitor SW270C es la última incorporación que BenQ ha hecho a la familia SW PhotoVue. Se trata de un equipo profesional pensado para aplicaciones de edición fotográfica.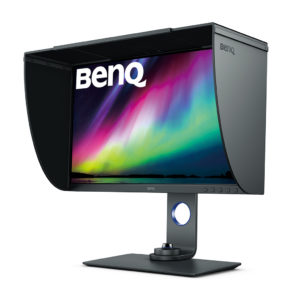 Ofrece colores brillantes y precisos con un 97% de los espacios de color DCI-P3/Display-P3, un 99 % de Adobe RGB y HDR10; conectividad USB-C, que aumenta la eficiencia en el trabajo con una rápida conectividad de vídeo, audio, datos y alimentación; y tecnología de uniformidad para lograr la precisión del color en toda la pantalla.
Al ajustar el color y el brillo de las subregiones de toda la pantalla, la tecnología de uniformidad de BenQ ofrece un color preciso en todo el monitor para disfrutar de experiencias de visualización auténticas y consistentes.
Contar con el 99 % de Adobe RGB, el 100 % de sRGB/Rec. 709 y el 97 % de DCI-P3/Display P3 da como resultado una representación del color más realista para la fotografía profesional.
La tecnología HDR10 ofrece a los fotógrafos la oportunidad de previsualizar el efecto de HDR en los contenidos de vídeo, lo que garantiza el resultado deseado en sus trabajos terminados.
La tabla de búsqueda (LUT) 3D de 16 bits y el Delta E ≤ 2 en los espacios de color Adobe RGB y sRGB ofrecen la imagen más fiel al original, con colores precisos.
La calibración de hardware ayuda a ajustar el chip interno de procesamiento de imágenes del monitor, lo que mantiene la consistencia de las imágenes visualizadas con el contenido original sin verse afectado por la configuración de la tarjeta gráfica.
El puerto USB-C ofrece transmisión de vídeo, audio y datos de alta velocidad, así como alimentación, con un solo cable, lo que proporciona una configuración rápida y fácil del flujo de trabajo.
Hotkey Puck G2 permite asignar las características y los modos de color preferidos para el acceso rápido a configuraciones ampliamente utilizadas. El monitor también viene con un escudo de oscurecimiento para el control de las condiciones de iluminación ambiental y los reflejos.
Characteristics:

Tecnología de uniformidad.

99 % del espacio de color Adobe RGB y compatibilidad con HDR.

LUT 3D de 16 bits con un panel de 10 bits para disfrutar de degradados de color más suaves.

Calibración de hardware.

Conectividad USB-C con alimentación.

Incluye escudo de oscurecimiento.

Modo GamutDuo para poder comparar colores uno junto a otro.

Hotkey Puck de última generación.
Did you like this article?
Subscribe to our RSS feed and you will not miss anything.
Other articles BenQ