Martin aporta un ahorro de hasta el 80% con su luminaria profesional ELP Led
Este polivalente sistema de iluminación Led esta indicado para su aplicación en teatros, centros de enseñanza, auditorios por su homogénea cobertura y bajo consumo.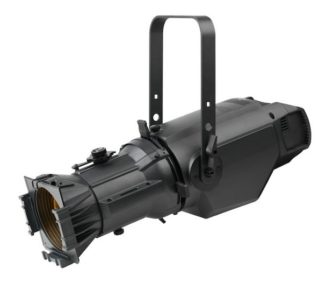 Ahorro energético y polivalencia definen las principales características del ELP Led de MartinWhose products distributed in the Spanish market Seesound. En el primer caso, el fabricante señala que se reduce hasta un 80% el consumo energético gracias a la tecnología Led.
Por su parte, esta luminaria puede utilizarse y aplicarse en numerosos entornos, como teatros, centros de enseñanza, auditorios, compañías de servicios AV dedicadas al alquiler corporativo, etc. debido a su Flat Field, que ofrece un reparto de luz por todo el haz muy homogéneo, así como por sus altos niveles de CRI y TLCI.
La gama ELP Led de Martin se comercializa en dos versiones: ELP WW (blanco cálido), que ofrece un óptimo rendimiento de color y brillo, y ELP CL (color), con colores ricos y saturados y alto rendimiento.
Ambas se pueden configurar con una de las cuatro ópticas de lentes Martin, disponibles en 19, 26, 36 y 50 grados, a lo que se sumarán próximamente ópticas de zoom de 15-30º y de 25-50º.
Did you like this article?
Subscribe to our RSS feed and you will not miss anything.
Other articles Martin, SeeSound