The CEO1950 event space entrusts its AV operation to AJA Kumo 1616-12G

Located in the center of Taipei, the new multidisciplinary and gastronomic space CEO1950 has an advanced AV system for its events, whose core is the Kumo 1616-12G router Aja.
From concerts and musical performances, to art exhibitions and fashion shows, CEO1950 it is a versatile event space and cultural center located in the heart of Taipei's Zhongshan district (Taiwan).
Recently opened, CEO1950 has an advanced professional audiovisual system, designed by Li-Trans to stream audio and high-definition images throughout the venue, which includes a lush outdoor garden, spacious interior rooms and a restaurant serving French cuisine.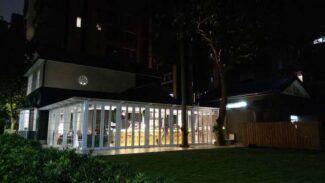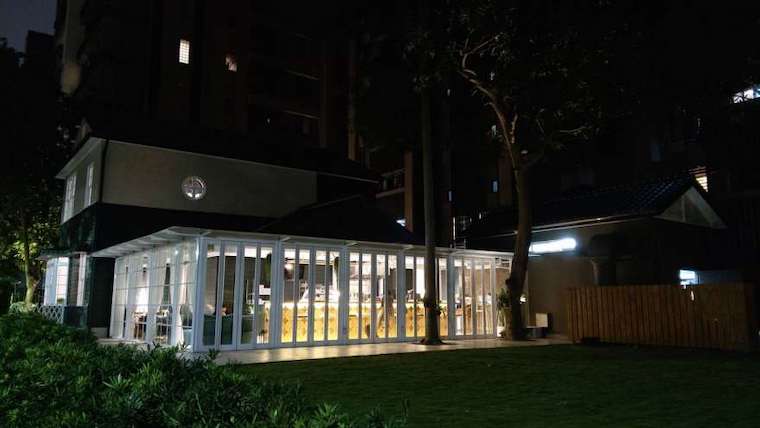 The router Kumo 1616-12G of Aja is a key element for audiovisual operations, as it allows staff to send high-bandwidth video signals over 12G-SDI to any monitor on the premises or to the central switch during live broadcasts or recordings.
"Since its opening, CEO1950 hosts an average of three to four events each week, which requires a reliable AV system, able to handle the stringent demands for uptime," explains Kevin Shi, CEO of Li-Trans-. AJA products are known for their stability and allow room staff and operators to work with peace of mind and confidence during live events, recordings or broadcasts".
AJA's compact 12G-SDI Kumo 1616-12G router is at the heart of ceo1950 workflow, used in tandem with a Kumo CP 1RU control panel for flexible operation and configuration.
During events, Kumo 1616-12G receives all incoming HD SDI signals and directs them to any of the six HDMI display monitors, to a video projector Sony VPL-CH370 or an HD switch also from this manufacturer.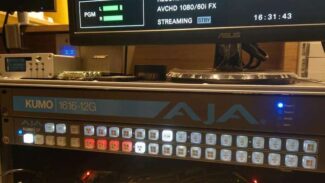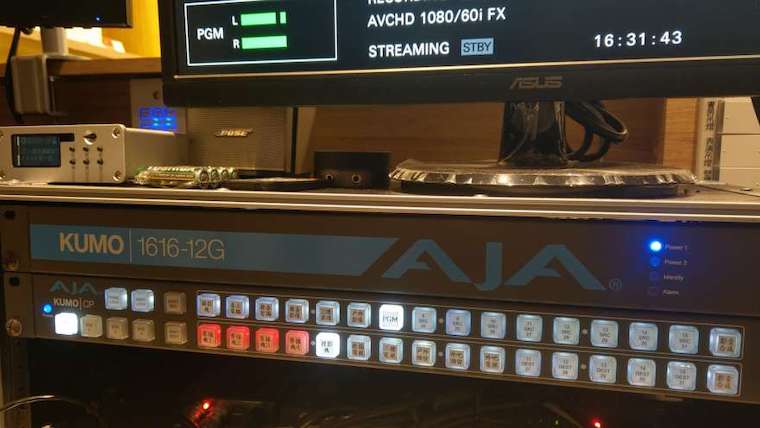 Incoming source signals are shared from a camera Panasonic AW-HE40S HD, with horizontal and vertical motion, that captures live content, with dedicated cables that connect to the stage and other areas, along with a desktop computer running video or graphic content.
Desktop and cable signals reserved for the stage are scaled and converted from HDMI to SDI with AJA's ROI-HDMI mini-converter, and then distributed to Kumo 1616-12G. For outgoing signals, AJA Hi5 mini-convertors are used to control all HDM monitors, converting incoming SDI signals to HDMI.
The event workflow also includes a 3G-AMA AJA encoding and decoding mixed audio and sending these sources to the Kumo 1616-12G for routing.
"It doesn't matter what the event or the demands of the workflow, Kumo 1616-12G simplifies routing and allows CEO1950 to host world-class events. The team has been very satisfied with the quality and reliability of AJA's product", Kevin Shi stresses.
You liked this article?
Subscribe to our RSS feed And you won't miss anything.
Other articles on Aja, CEO1950 Taipei, Panasonic, Sony