Experience 4 d at Madame Tussauds in London
The new Auditorium of London's Madame Tussauds is not a traditional cinema, but a unique model of next-generation surround space. It has just released a "4 d show" thanks to the efforts of a team of engineers from Meyer Sound, Kraftwerk Living Technologies International, Threshold Animation Studios and Merlin Studios.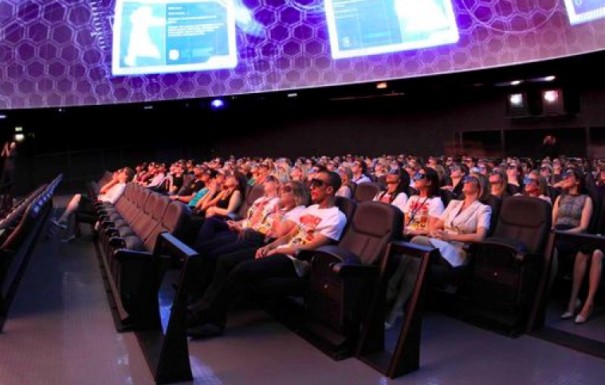 The new Auditorium of nearly 300 seats from Madame Tussauds in London has just released a "4 d show" based on superheroes from Marvel whose technical development has involved an important team of technicians of Meyer Sound, Kraftwerk Living Technologies International, Threshold Animation Studios and Merlin Studios. "We did the music for the film and created the sound design as if we were doing a blockbuster. Once something sounded excellent, climbed it even more", says Joshua Wexler, President of Threshold Animation. "The listening experience significantly improves all our visual images in 3-D and leads the audience to shout, laugh, jump and crouch in all the right moments."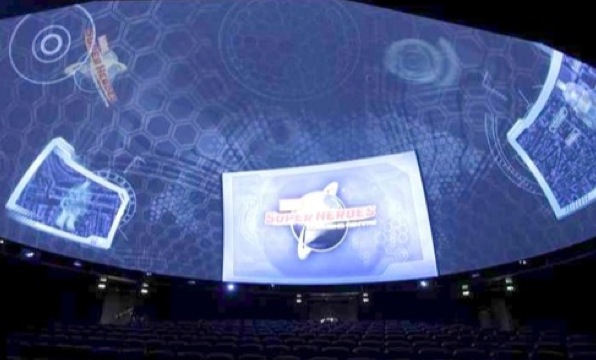 Experience cinema 7.1 A discrete system Cinema Experience 7.1 of Meyer Sound provided by an experience in surround audio for this dynamic application was installed. Christian Hofer, CEO of Kraftwerk, has commented that "when Meyer Sound introduced the new line of Meyer Sound products, clear us that to install this precision technology in the theatre of Madame Tussaud, we could achieve effects unprecedented at the time that we set a new standard for immersive audio experiences". To bring this concept to reality had to be closely coordinated by the Kraftwerk team efforts. The results are a supported configuration with a 91 Dolby format, which consists of seven speakers to front channels Acheron, two 700-HP subwoofers, and a system for the control of the Galileo loudspeaker with two processors Galileo 408. Sensations of wind, water, earthquakes... become reality for the audience as an iconic superhero team come out of the screen. "I have impressed the passion, dedication and attention to detail that makes this project so successful", Paul Williams, creative director of Merlin Studios has recognized. "The audio is just shocking, and so beautifully made film is so entertaining that leaves you with your mouth open. "In conclusion, this is an incredible product that is still surprisingly well received by our guests", added. Edward Fuller, general manager of Madame Tussauds, has highlighted that "the reactions of our customers to the immersive experience are simply amazing. The clarity of the audio, along with effects in 3D and 4 d of the film allow to make audiences feel as if they really were with the superheroes". Brian Long, director of projects and live sound of Meyer Sound's cinema, along with John Pellowe, project director for Constellation, mixed audio content, which combined more than 200 tracks of material and mixed in a master 7.1 for playback using two surfaces of mixture Icon and Avid Pro Tools HD provided by Stronghire in the United Kingdom. "Mixing in the exhibition space allowed us to create maximum impact. With impressive sound effects flying around the room to join the action in the movie, we could deliver a rich tapestry of orchestral music for the film so beautifully elaborate surround", commented Pellowe. In terms of projection, two projectors Christie CP-2000ZX with polarized filters that provide 3D to 1920 × 1080 images are installed. In addition, five Christie DS+10K-M create surround Visual effects in the room.
Did you like this article?
Subscribe to our RSS feed and you will not miss anything.
Other articles on Christie, Merlin Studios, Meyer Sound, Threshold Animation Studios