IEC at the University of Valencia Science Park
IEC lleva a cabo la instalación de varias infraestructuras en en el nuevo Parque Científico de la Universidad de Valencia inaugurado recientemente.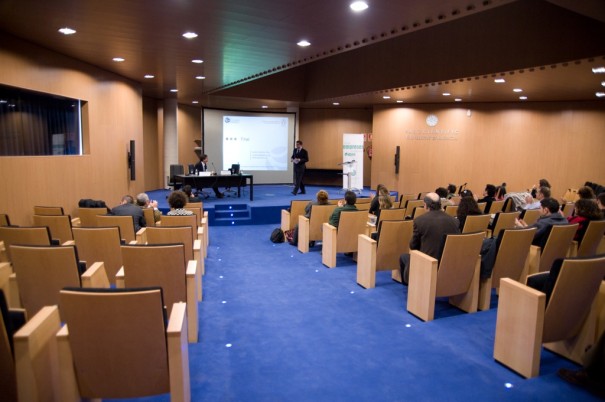 Con más de 200.000 m², el nuevo Parque Científico de la Universidad de Valencia, inaugurado el pasado 4 de septiembre por los Príncipes de Asturias, reúne buena parte del potencial investigador de la Universidad. El complejo consta de varios edificios de altas prestaciones en los que se alojan empresas de origen universitario y otras iniciativas innovadoras en investigación y desarrollo. En el Edificio de Servicios Científico-Tecnológicos, IEC ha llevado a cabo la puesta en marcha de varias infraestructuras. En la planta de Dirección, en su sala de reuniones y en las tres aulas de formación, IEC ha instalado dos pantallas eléctricas de 2x2m., así como varios sistemas de proyección, audio y videoconferencia. Y en la planta segunda, que alberga un auditorio, IEC ha integrado una pantalla eléctrica de 4x3m, sistema de proyección, de sonido, de distribución de señales, un escalador de señales, microfonía inalámbrica, cámaras IP conectada a la red informática de la Universidad, dos spliter de prensa y un TFT para información de 40" conectado a la red IP.
Did you like this article?
Subscribe to our RSS feed and you will not miss anything.
Other articles on IEC