CosmoCaixa debuts a new Planetarium with 3D technology
El CosmoCaixa de Barcelona ha inaugurado un nuevo planetario que incorpora la tecnología 3D. La empresa estadounidense Sky-Skan se ha encargado de una instalación única en España y la segunda de Europa. Gracias a ella, se proyectan imágenes en tres dimensiones en toda la cúpula, de tal forma que el espectador se ve rodeado de estrellas y planetas gracias a imágenes y reproducciones captadas gracias a la observación.
El nuevo planetario 3-D del Cosmocaixa, el segundo de Europa de este tipo, ofrece una experiencia sensorial sorprendente, una proyección digital en la cúpula completa de este planetario adaptado a tecnología 3-D, que sumerge al espectador-cosmonauta en un espacio donde casi tocará las estrellas, las constelaciones o los pulsares, estirando la mano. Para disfrutar del viaje, cada espectador debe colocarse las gafas esteoroscópicas, su pasaporte hacia cualquier punto del cielo observable y también del nanocosmos atómico.
El responsable del área científica de la obra social La Caixa, Ignaci Lopez, ha explicado a Efe que este planetario es un gran simulador astronómico, capaz de acercarse a más de 110.000 estrellas, reflejando su brillantez y situación exacta, mostrar los satélites o la cartografía de la Tierra, la Luna o Marte, con una definición única, o enseñar como se forman los eclipses, entre otras maravillas.
"Todo esto nos da la sensación de poder viajar por el tiempo y por el espacio de una manera real y ágil; es como hacer turismo espacial a cualquier punto del universo profundo, e incluso salir de él", ha explicado López sobre la "licencia científica" que se han tomado los promotores del proyecto al hacer un poco de dioses y mostrar el universo desde fuera, como una esfera en expansión.
Por su parte, el coordinador del proyecto de la Obra Social de La Caixa, Jordi Aloy, ha señalado que "es un simulador astronómico que permite trabajar como un planetario al uso e ir más allá y disfrutar del universo desde una perspectiva nunca vista". Según Aloy, el innovador sistema digital de proyección de alta definición 3D e inmersivo amplía los límites de la astronomía, ya que "no sólo se verá el cielo desde la Tierra".
Para su reconversión 3-D, el planetario del Cosmocaixa, que está adaptado a personas con discapacidad sensorial (con autodescripción, lenguaje de signos mediante PDA o una aplicación de audífonos), ha estado cerrado durante seis meses con objeto de instalar un sistema de alta definición inmersivo (el Definity3D 4 k de la empresa americana Sky-Skan, una de las firmas más prestigiosas del sector) así como un sonido Dolby Home Cinema 5.1. Los programas se presentan en cuatro idiomas, catalán, castellano, inglés y francés.
Del 17 al 24 de diciembre la entrada al nuevo planetario, que tiene una capacidad para 136 plazas, será gratuita. Además de los programas clásicos, dirigidos al público escolar, y otro de audiovisuales de divulgación astronómica y astrofísica, habrá un tercero de películas científicas dedicadas al público familiar, que estas navidades se estrenará con el film 3-D "Selección natural" donde los espectadores se podrán colar en la casa de Charles Darwin y acompañarle en su viaje a bordo del Beagle.
Tras este acercamiento a la figura del naturalista inglés (con una producción que ha recibido diversos premios científicos y artísticos) se proyectará a partir de Semana Santa, la película "¡Somos astrónomos!" en la que se explica como trabajan estos investigadores.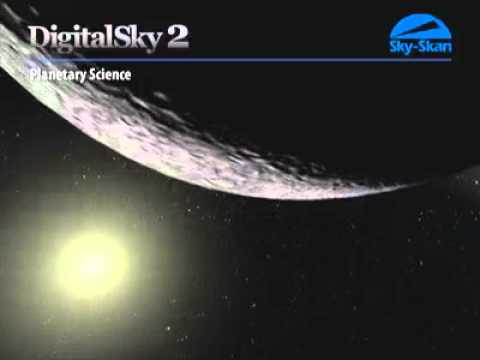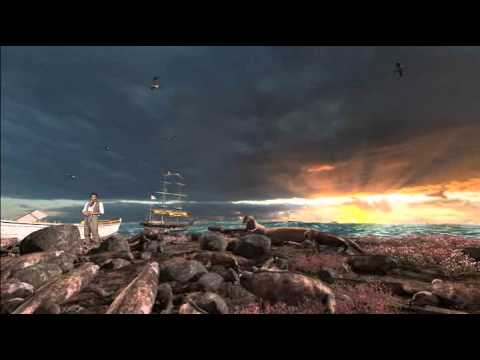 Did you like this article?
Subscribe to our RSS feed and you will not miss anything.
Other articles on

CosmoCaixa