CTX MIseeTX, microcomputer with Mini-projector and laser projection keyboard integrated
CTX company has unveiled at CES 2012 MIseeTX, a full microcomputer that incorporates a netbook, a touch screen, a Mini-projector and a laser as an all-in-one keyboard.
CTX Technologies It has led to the CES in Las Vegas a complete solution that integrates a nettop, a Mini-projector and a projection laser within an all-in-one bucket called MIseeTX keyboard.
He projector integrated of 80 lumens is capable of projecting images of up to 88 inch. The screen touch LCD is of 4.3 inches, with webcam and microphone integrated. On the back is the projection keyboard laser which recognises keystrokes on any flat surface.
MIseeTX cuenta con un procesador Atom Z650 a 1,2 GHz con Windows 7, 2 GB de RAM y un teclado láser virtual con la misma tecnología vista en el Cubo Mágico Celluon. Además, incluye HDMI, ranura para tarjetas microSD/MMC, Bluetooth, WiFi, Ethernet, batería de ion de litio (LiOn), conector de audio, altavoces y puede ser equipado con un SSD de 16GB o 32GB. Mientras, su batería mantiene hasta 2 horas de proyección y con la computadora y pantalla LCD.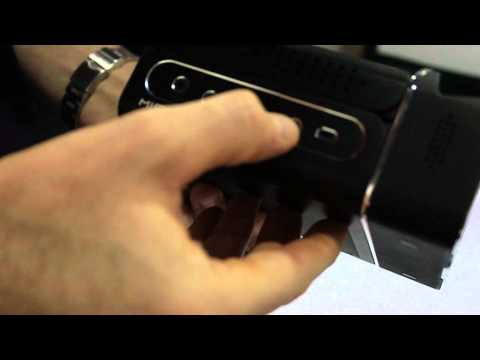 Did you like this article?
Subscribe to our RSS feed and you will not miss anything.
Other articles on CTX Technologies