FullSix creates an interactive karaoke kisses for Milka
An interactive installation allows, thanks to bracelets, detect when two people kiss interacting with a screen with marketing of the popular brand of chocolates.
Following its positioning strategy based on the challenge of tenderness, Dare to be tenderMilka was held this year Valentine's taking a step further and encouraging participants not only to be tender but also to show it in public.
For this agency FullSix He has launched Karaokiss an action in which participants occasion of the celebration of Valentine's Day, instead of singing had to be tender kisses to the rhythm of waltz. To find out if they did at the right time participants wore a bracelet with sensors that detect the exact moment when the touch of his lips was produced.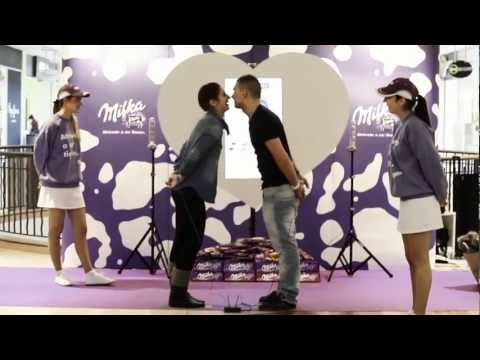 Did you like this article?
Subscribe to our RSS feed and you will not miss anything.
Other articles on FullSIX