Arenas de Barcelona Center installs the virtual Tester aiMirror
Arenas de Barcelona shopping centre has installed in its stores the virtual Tester aiMirror AITech is trafficking in an interactive mirror, equipped with a HD screen and a recognition system, where users can see how they sit them clothes without having to put them.
The aiMirror virtual tester that has been installed in the Arenas of Barcelona centre allows to test more than fifty pieces of clothing belonging to different stores. It's an interactive mirror which displayed the image of the user and allows you to see how it feels the garments without having to put it on.
The company AITech (Artificial Intelligence Technologies), spin-off of the Universitat Autònoma de Barcelona, has developed this virtual based on vision technology for computer and augmented reality tester. Simulates the effect of a mirror and allows the piece of clothing or combinations of parts to adjust automatically and in real time to the body and the movement of the user.
This interactive mirror features a high definition screen and a recognition system that records the image of the user and detects their movements. The user sees his image reflected on the screen, as if it were a mirror, and only must choose the garment that you like, select it according to size and color of the screen itself and virtually, check how have left you.
System overlaps and adjusts the image of the piece that also has mobility, so that the user can Crouch, lift your arms or make other movements with garment being tested.
Arenas de Barcelona shopping centre has installed virtual tester for visitors in the space where the image of the Centre Advisory. For six months, puts at the disposal of the public Tester, that includes more than fifty pieces of different shops of the sands. Users can try on clothes virtually and once made the choice Advisor image shows them which shop will find the part that have been tested.
Connection with social networks
Sands Mall has installed this virtual tester at the same place where image of the center of fashion Advisor is located so that if they choose to purchase you can indicate them in that shop sold the garment. AirMirror also offers the option to send images by email and share them on social networks.
AITech is already marketing aiMirror outside Spain, in countries where this technology has a good reception. In the United Kingdom have already installed it in chain John Lewis and Tesco Stores, and it is also planned to distribute it in the United States and Middle East.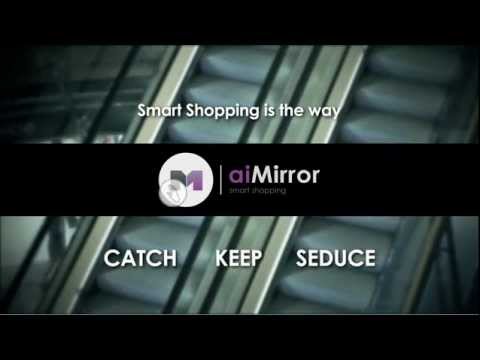 Did you like this article?
Subscribe to our RSS feed and you will not miss anything.
Other articles on AITech