Amsterdam hosts the first permanent cinema virtual reality
Gone are the usual spaces with a large white screen and red chairs. The Virtual Reality in Cinema, the audience sits in a swivel chair and immersed in a virtual film world thanks to the Samsung Gear, a Galaxy S6 and Sennheiser HD 201 headphones.
Amsterdam was the first city that has become a reality the creation of a permanent cinema hall of virtual reality in Europe. A space that breaks with the usual standards, where no screen or traditional seats. Instead seats that can rotate 360 ​​degrees, VR goggles and headphones with high sound quality offered.
The company has embarked on this experience has been Samhoud Media which opened this initiative in late 2015 in the Dutch capital and is now planning to take her to London, Paris, Berlin and Madrid.
To live this new way of watching movies in another dimension, the viewer has the virtual reality helmet Samsung Gear and Galaxy S6 smartphone, and has audio headphones Sennheiser HD 201. This hardware has been chosen because they are lightweight equipment that eliminates cabling problems and they are very easy to handle.
The 'seat' also have been specially designed to allow the viewer to freely look around you and to enjoy the film, which lasts 30 minutes. Meanwhile, the room is not designed for a large audience as only seats 50 people.
With regard to films, the repertoire is not extensive yet and its price is higher than any usual cinema room: 12,50 euros.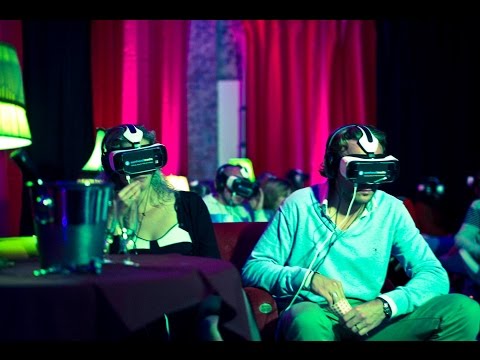 Did you like this article?
Subscribe to our RSS feed and you will not miss anything.
Other articles on Samsung, Sennheiser