Zytronic takes interactivity to a new level on touch screens with Force Sensing
Con esta tecnología se abre un nuevo camino para desarrollar kioscos y cajeros automáticos más accesibles a usuarios con deficiencia visual, además de ofrecer un gran potencial para aplicaciones musicales innovadoras, juegos y otras interfaces inteligentes.
La tecnología Force Sensing de Zytronic permite a los sensores táctiles incorporados en cajeros automáticos, quioscos, terminales de juego y pantallas de vídeo interactivos, diferenciar entre un tacto suave y duro.
Según Ian Crosby, director de Ventas y Marketing de la compañía, "se trata de una nueva forma de interactuar con una pantalla táctil, añadiendo una nueva dimensión a esta experiencia, proporcionando a los desarrolladores de aplicaciones una fantástica oportunidad para innovar. Es particularmente eficaz cuando se utiliza en combinación con la tecnología multi touch de Zytronic".
El enfoque de Zytronic se basa en una medición de la superficie sobre la que se realiza el toque, que cambia de acuerdo a la señal capacitiva que recibe el sensor. Esto elimina la necesidad de implantar un elemento un piezoeléctrico u otras capas en el cristal para medir la fuerza o presión aplicada.
"Dependiendo de la presión ejercida en la pantalla se puede activar una ventana de vista previa, un menú de opciones yo realizar una selección. Con esta tecnología se puede facilitar el realizar kioscos y cajeros automáticos más accesibles para usuarios con deficiencia visual. Un toque suave inicial puede desencadenar una confirmación de audio de la selección, a continuación, el aumento de la fuerza activar la opción. Asimismo, existe un enorme potencial para aplicaciones musicales innovadores, así como para juegos y otras interfaces de usuario inteligentes", aclara Ian Crosby.
La función Force Sensing se ofrece en una versión de firmware personalizado para los controladores ZXY150, ZXY200 y ZXY300, sin que se precise de ninguna modificación del hardware.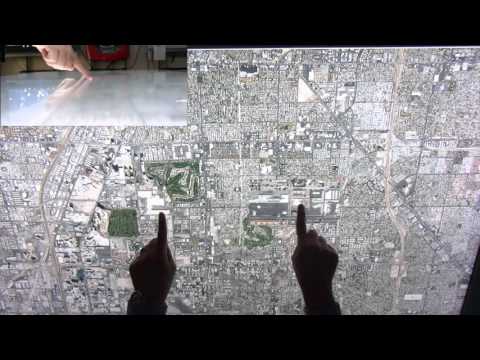 Did you like this article?
Subscribe to our RSS feed and you will not miss anything.
Other articles on Zytronic