Panasonic introduces its line LCD for digital signage applications
Includes several screens of 42″ and 47″ offering high luminosity optimized for different applications of digital signage, including outdoor facilities.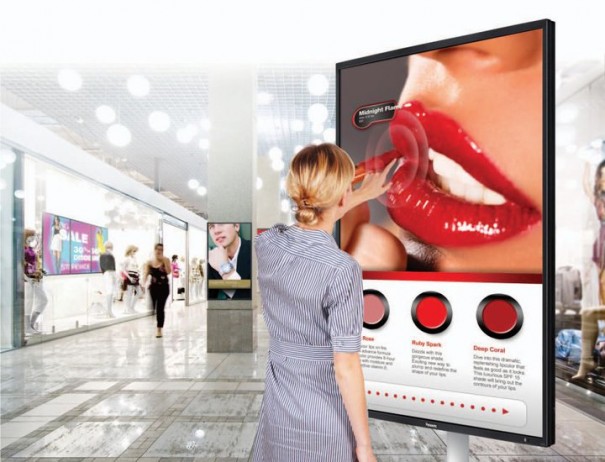 Panasonic It has announced that its four new categories of LCD for digital signage market will be available in November. As already was unveiled in June, these screens are designed for a wide range of digital signage applications, including point of sale and point of information panels (POS / POI), transportation applications and external signage solutions.
Since outdoor digital signage has become something more and more attractive for sale facilities to the retail, trade and transport, Panasonic has added two new models of the LF range is specifically designed for this type of outdoor applications. LFP30 models can resist harsh climatic conditions and comply with the standard IP66 weather-resistant, which means that they are protected against water and dust. Aluminium and tempered glass front cabinet made that panels are tough and durable, while the winter mode ensures that the screens are effective in temperatures as low as - 20 ° C. The LFP30 high brightness (1000 cd/m2) is ideal for applications in the open air, including advertising and point of sale. Is available in 42 "and 47″ and is suitable for installation into factories, spaces public and means of transport where you would expect exposure to rain and dust."
47 '' LFT30 screen has a built-in touch screen, a combination of trans-reflexiva LCD technology, the highest level of brightness (1500 cd/m2) and a system of forced air cooling that allows the screen to be used even in direct sunlight. This series is equipped with protection against water and dust to a level equivalent to IP53, which allows interactive applications in public spaces and facilities such as kiosks in malls information.
The strong colour and the brightness of the screens ensure that the images can be seen regardless of weather conditions or viewing angles. For conditions of ambient light, as shop windows, LF30 series, available in 42″ and 47 "brightness, has an ambient light sensor to control the backlight and comes with the original Panasonic function slots,"SLOT2.0", which allows to the users change the interfaces or internal teams in a fast and easy way depending on the signal source.
David Martin General Marketing Manager, Panasonic Displays in Europe, has recognized to be delighted "with the launch of these new LCD screens already that are ideal for a wide range of digital signage applications from retail to media transportation, and meet the needs of any client seeking an average high-performance LCD size. We are particularly excited about our new waterproof LCD touch screen, since it is a testament to our continued innovation in the industry of the screens, and will allow to open new opportunities for a wide range of customers."
The new LCDs are flexible and can be installed in a wide range of different environments. While most of the models are designed for high ambient light environments, LF25, available in 42″ and 47 "series, is most suitable for signage for interior applications since it has a narrow frame suitable for standard screens POS and POI and menu boards. These offer a panel of vision of wide angle IPS with vertical or horizontal use and a wide choice of standard terminals.
Did you like this article?
Subscribe to our RSS feed and you will not miss anything.
Other articles Panasonic