Promethean enters the Modern Workplace
Tecnologías y soluciones audiovisuales para fomentar la productividad en el trabajo centran el análisis de David López, business development manager Maverick AV Solutions, división especializada en este sector que acaba de celebrar la tercera edición consecutiva de su evento Vendor Summit.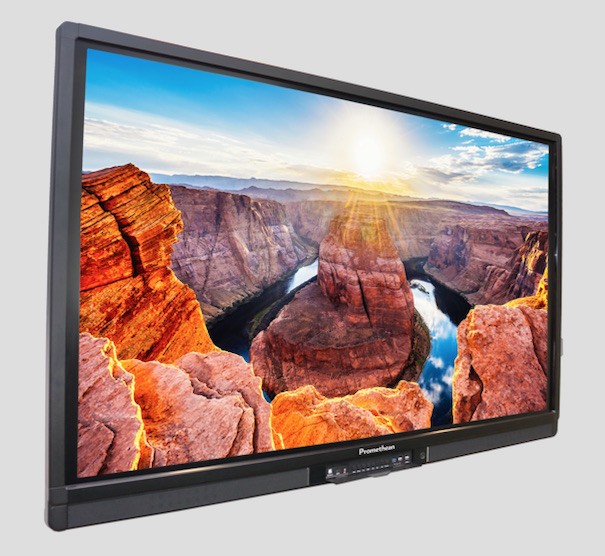 No cabe duda de que el espacio de trabajo, tal y como lo conocemos ahora, está llamado a desaparecer más pronto que tarde. Las nuevas oficinas se diseñan en base al capital humano de la empresa; desaparecen las zonas privadas, y en su lugar, aparecen más y mejores áreas que favorecen la colaboración.
Está claro que esto no es solo un cambio arquitectónico: ahora más que nunca la tecnología se pone al servicio de las personas para que puedan desarrollar al máximo su potencial en el ámbito empresarial, mejorando así la productividad y trabajando más a gusto.
Entre las varias tecnologías que diseñan y definen estos espacios, sin duda es el panel interactivo la que ocupa un lugar más relevante, ya que permite la interacción entre compañeros multiplicando de esta manera la potencialidad del equipo.
En el mercado ya existen varias soluciones de panel interactivo. Cada una de ellas responde a necesidades específicas, así que podemos decir que hoy en día cada empresa puede encontrar una solución a medida.
En este sentido, Promethean es un referente en soluciones interactivas y cuenta con un largo recorrido en este segmento. Sus paneles interactivos son la elección perfecta para aquellas empresas que buscan flexibilidad de configuración, además de un ecosistema libre que facilita la más alta personalización.
En las últimas semanas Promethean ha añadido a sus paneles ActivPanel otro modelo: i-Series, una solución aún más flexible que permite la instalación de un panel interactivo en cualquier área de colaboración, sin problemas de presupuesto. Muy sencillo de instalar, usar y mantener, sus 30.000 horas de vida útil asegura una excelente rentabilidad año tras año.
Diseñada para la interactividad, ActivPanel i-Series es una pantalla para la colaboración multiusuario, con diez puntos táctiles simultáneos y con lápiz. Con resolución Full HD, alto grado de detalle y colores vivos, proporciona una óptima visualización, ya disponible para conocer en detalle y probar sus ventajas a través del equipo de Maverick AV Solutions.
Gracias a la opción Promethean ActivConnect-G, este panel se basa en el sistema operativo abierto Android y en su pantalla de inicio incorpora una rueda de herramientas de sencillo manejo para ofrecer al usuario un rápido acceso a todas sus aplicaciones. A ello se suma su conectividad, con puertos HDMI y USB, junto con sonido integrado a través de dos potentes altavoces estéreo frontales.
Third edition of Maverick Vendor Summit
La división especializada en soluciones AV de Tech Data ha convocado hace unos días a responsables de sus marcas representadas en este sector, en digital signage, colaboración y proyección, entre los que se encuentran además de Promethean, fabricantes como Samsung, LG, Sony, NEC Display, Microsoft, ClickShare, Logitech, Epson, Optoma, BenQ, Casio, Acer, Intel, Ergotron, C2G, NewStar, Peerless-AV, Vogels y Vision, entre otros, con los que ofrece a sus clientes soluciones completas y de valor añadido.
Con el objetivo de fortalecer su relación de confianza con estos fabricantes, esta división especializada ha celebrado en Madrid la tercera edición consecutiva de su evento profesional Vendor Summit, para compartir con sus socios la estrategia para los próximos meses, además de presentar un resumen de los resultados alcanzados en los últimos meses.
Vendor Summit 2017 ha tenido como escenario el espacio Frigicoll – The Art of Linving, ubicado en el madrileño barrio de Salamanca, ya que "aunque no compartimos líneas de negocio comunes –explican desde Maverick-, la elección de este espacio se justifica por la pasión de ambas empresas por la innovación, los detalles y la excelencia que pretenden ofrecer a sus clientes y socios, que hemos culminado con una actividad de 'show cooking' que ha involucrado a todos los asistentes cocinando platos de tradición culinaria española".
David López

Business development manager Maverick OF Solutions
Did you like this article?
Subscribe to our RSS feed and you will not miss anything.
Other articles Maverick,

Maverick Vendor Summit2017

, Promethean, Tech Data