TPA begins to broadcast in high definition
La Televisión del Principado de Asturias ha emitido hoy en alta definición el partido de ida de la fase de ascenso a Segunda B entre el Real Oviedo y el Mallorca B en los cines Yelmo Cineplex en Oviedo.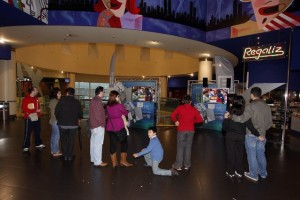 TPA ha comenzado a emitir en pruebas señales de alta definición a través de canal 60 de TDT desde Oviedo, ciudad donde el 30 de junio cesarán las emisiones analógicas desde el repetidor del Monte Naranco. Como experiencia pionera, la cadena autonómica ha retransmitido hoy el partido de ida de la fase de ascenso a Segunda B del Real Oviedo frente al Real Club Deportivo Mallorca B celebrado en el estadio Carlos Tartiere. Además, la cadena proyectó el partido en una de las salas de los cines Yelmo Cineplex (Centro Comercial Los Prados) en Oviedo. Para los que se han quedado en casa, como resulta obvio, sólo aquellos contados espetadores que cuenten con un STB para TDT HD, externo o integrado, han podido disfrutar de esta experiencia en su televisor.
Ya que los titulares del múltiplex autonómico de TDT son TPA y Productora Asturiana de Televisión, ésta última ha cedido su programa digital a la autonómica para contar un ancho de banda suficiente de 15 megabits para poder llevar a cabo esta experiencia. Además del partido de fútbol del Real Oviedo y el Mallorca B, TPA ha emitido también en alta definición un montaje de una hora de duración con imágenes espectaculares de paisajes asturianos.
TPA es la tercera cadena española de televisión que emite señales de Alta Definición después de las televisiones públicas de Cataluña (TVC) y Aragón (Aragón TV). TPA ya emite en TDT su programación en digital las 24 horas del día desde marzo de 2006, con una cobertura del 86,9% de la población. En mayo de 2007 la cadena autonómica comenzó a emitir por TDT con un segundo canal que ofrece la misma programación que en analógico pero con 60 minutos de retardo.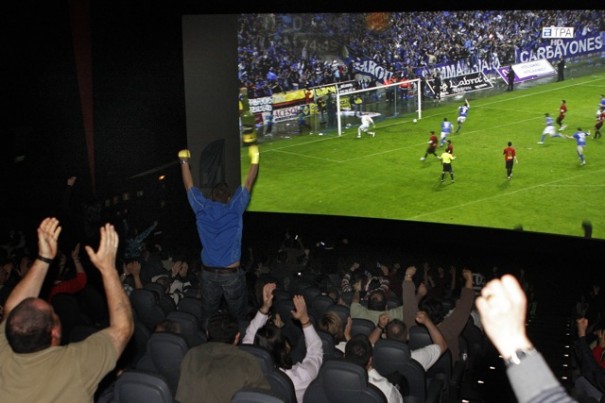 Did you like this article?
Subscribe to our RSS feed and you will not miss anything.
Other articles on RTPA,

Yelmo