Google goes one step further in virtual reality with the development of a screen OLED VR 18MP
Esta pantalla para gafas de realidad virtual, desarrollada en colaboración con LG Display, ofrecerá ultra alta definición y 120 Hz de frecuencia para mejorar la experiencia.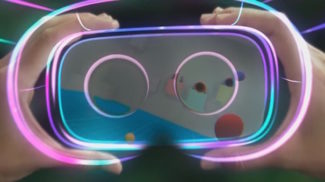 The commitment of Google por la realidad virtual sigue adelante, y así lo anunciará oficialmente la compañía el próximo mes de mayo en Los Ángeles, durante la Display Week 2018, organizada por The Society for information display (SID) del 22 al 25 de dicho mes.
Si bien se trata aún de un proyecto piloto del que se conocen solo los detalles más básicos, si se sabe que la pantalla OLED VR la fabricará LG Display y tendrá un tamaño de 4,3" de diagonal; 5.500×3.000p de resolución y 120 Hz de frecuencia de refresco del panel, superando con creces la densidad de las pantallas de este tipo, con una densidad de 1.443 píxeles por pulgada, para ofrecer una experiencia inmersiva más realista y mejorada.
Did you like this article?
Subscribe to our RSS feed and you will not miss anything.
Other articles Google, LG