Boat creates a giant screen for U2 360 ° LEDs
Boat has created the first screen of transformable LEDs designed for U2 world tour. With its 360° shape, LEDs screen will surround the Group during the performance and can change shape in all directions during the concert.
For the third time in this new millennium, the collaboration between boat and U2 has resulted in a revolutionary proposal of video. On this occasion it reaches a total of more than 500,000 pixels of video, thus achieving the led display largest ever used in a concert tour. U2 world tour kicks off tonight at the Nou Camp in Barcelona June 30 with all the tickets sold out. Tonight, all eyes will be placed in Barcelona at the premiere of the new tour U2 360 °. The stage and the show are the work of Willie Williams and Mark Fisher, policymakers of the U2 tours from long ago. With the help of Chuck Hoberman and boat, his vision of a mobile video of 360° screen became a reality. Ship contributed more than half a million pixels of transformable leds (FLX), which are integrated in a transformable structure designed by Innovative Designs of boat based on an invention of Hoberman. The resulting led giant display presents 24 x 16 meters in diameter and changes shape in all directions, which makes U2 on the first band which toured with a transformable led display with a total diameter of 24 × 16 meters. In addition to the giant led screen, Barco integrated a total of 1,200 modules FLX-60 pixel that surround the ends of the two scenarios, the A and B, and bridges. The LEDs of the stage offer an additional dimension graphic show that projects on the screen. Nearly a thousand lights custom, designed especially for this tour and manufactured on-site boat light stage to offer an even more memorable spectacle. Willie Williams, the designer of the spectacle of U2 has commented that "the video is the most powerful tool with which you can count on stage. But now that the video has become a ubiquitous element in the scenarios of rock, a very radical change of scenery we needed to be able to be heard. The transformable led gave us the opportunity to create a transparent element of mobile video of 360 ° never seen before in this sector. It's the icing on the cake of this design." Chuck Hoberman added that "it is impressive to see the work I've been doing with transformable structures embodied in a completely new way. The screen is like a living being, continually changing form and the video acts as a genuine fur on it. At this time, is one of the most fascinating things that exist in the world." Mark Fisher, says that "we wanted to create something that was bigger than a conventional scenario. This tour was going to be large enough as to make a specific structure for it - says, the U2 stage designer-. I wanted to create a transparent stage and really needed a video screen that fits in that environment, a circular screen which does not block the vision to the public. FLX boat gave us the opportunity to make it reality. We were delighted to be working again with boat. Helped us a lot in the latest collaborations and have brought an extraordinary product for this show." Carl Rijsbrack, Vice President of product management, stresses that "it is the third time that we collaborate with U2 in the new millennium and, in response to excessive creativity by the market demand, we have created the platform of individual pixels FLX. FLX led pixel modules can be mounted any existing structure, generating form designers want». Meanwhile, Frederic Opsomer, vice president of Innovative Designs Barco, commented that "there have been many advances in the market for video displays with LEDs for concert tours, from fixed to mobile screens IMAG screens and current transformable screens. It is the fifth time I work with U2 and again is a great honor to participate. Showbiz constantly requires new and innovative products even in difficult times we live in. The U2 360 ° tour is a perfect example. "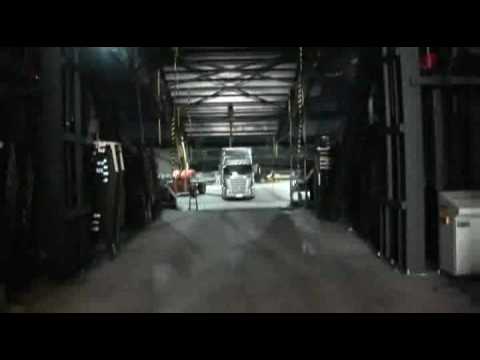 Did you like this article?
Subscribe to our RSS feed and you will not miss anything.
Other articles on Boat