Sono brings its innovative audiovisual solutions in the rock London Gallery
The company specialized in audiovisual services Sono has actively collaborated in the design of audiovisual equipment for the rock London Gallery, an avant-garde space that offers a unique visual and interactive experience and where the architecture and rock products come together to surprise the visitor.
Sono It has actively collaborated in the design and comprehensive project of audiovisual equipment of rock London Gallery, a new space created by Zaha Hadid Architects to live a unique experience with the brand of bathroom spaces. A place created to be a reference center organize social and cultural activities, exhibitions and installations, in addition to presenting the latest products of this firm.
Through the audiovisual language of 12 monitors 46 "with ultra thin frame in formation of videowall 3 × 2, 3 meters wide, with the production of audio-visual fluxus, 9 interactive touch screens of 40 inches, 10 screens from 10" player integrated with the content of the series exposed in space, 1 fully equipped with videoconferencing systems meeting room the CCTV system and projection of Rituals in the walls of the space with projectors of angular ultra lens, video productions shot with the Watchout system and more than 30 speakers that the installation of a complete for any type of use audio system.
Todo ello controlado por el sistema Crestron y la iluminación y dispositivos por el sistema Medialon.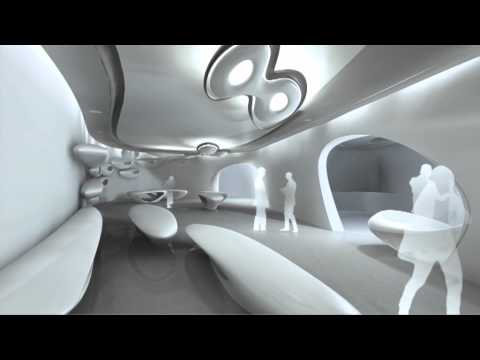 Did you like this article?
Subscribe to our RSS feed and you will not miss anything.
Other articles on Sono