Martin Professional reveals new M6 lighting console
In response to the demand for a console most complete professional lighting, the Danish company Martin Professional, dynamic solutions provider for the entertainment industry, architectural lighting and commercial sectors, has released the new table M6.
The manufacturer of Visual solutions Martin Professional It has released the new M6, a cutting-edge lighting console that functions as an area of ​​advanced visual control. Designed to control everything from moving and conventional lights the most advanced media server, the M6 ​​has been designed for the most demanding multimedia shows today and tomorrow's challenges.
Incorporating the latest technology available with a multi-core processor, SSDs and touchscreens high gloss custom design, the M6 ​​is capable of supplying up to 64 DMX universes directly from the network ports console without using expensive external processors.
With advanced features like a LiveBlender T-Bar, FastDial rotary encoders, buttons and display playback related BriteTouch, the M6 ​​is the console of Martin's most advanced design. A total of 44 replicas, including dual Go Main sections 10 and 12 additional motorized faders faders and a total of 17 encoders access parameters.
Based on the M-Series platform software, the M6 ​​offers users a control surface for fast programming and extensode playback control from a single console.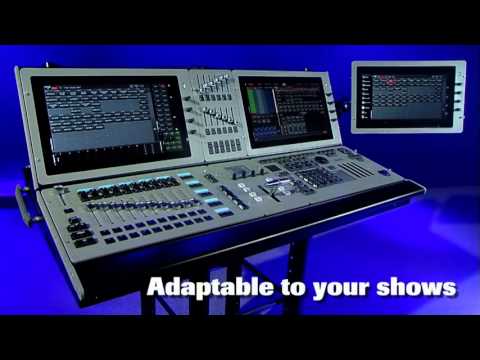 Did you like this article?
Subscribe to our RSS feed and you will not miss anything.
Other articles on Martin Professional