Every detail of the Lonja of Valencia, actually increased
Department of expression graphic architectural (EGA) in the school technical top of engineering of the design (ETSID), in collaboration with the Group Labhuman-I3BH of the UPV and the Regidoria of culture of the City Hall of Valencia put underway in valencia an interesting experience of reality augmented.
Researchers from the Universitat Politècnica de Valencia have launched a pilot experience of visual accessibility in the Lonja de la Seda by using augmented reality. With this technology, visitors have their fingertips virtual three-dimensional models of different parts of this emblematic building of the Valencian Gothic.
The project is led by a team of the Department of architectural graphic expression (EGA) in the technical higher school of engineering of the design (ETSID), in collaboration with the Group Labhuman-I3BH of UPV and Regidoria of culture of the city of Valencia, responsible of this monument.
Thanks to augmented reality, the Lonja visitors can see details that are difficult to see for the lighting of the room, the distance of the object, vertical accessibility... Although this project is intended for everyone, it is especially aimed at those groups that may have some difficulties, such as the elderly, children or persons with a visual disability.
In a first phase of the project, researchers have recreated using augmented reality helical column, dome, the key, the staircase, the tracery of the windows, the coffered ceilings and door of the Consulate of the sea located at the end of the staircase from the courtyard.
To make more intuitive interaction with the tool of RA and facilitate identification of the original parts of the building, the UPV researchers have carried out a detailed design of the fichas-marcadores work, including in the same graphic references related to the imaginary of La Lonja and a reproduction of each of the selected items.
According to stand out them researchers of the UPV, this type of applications of it technology, in this case of the reality augmented, can contribute to improve the knowledge and it accessibility to enclaves particular of interest cultural putting in value their features and increasing the participation and the quality of the visit.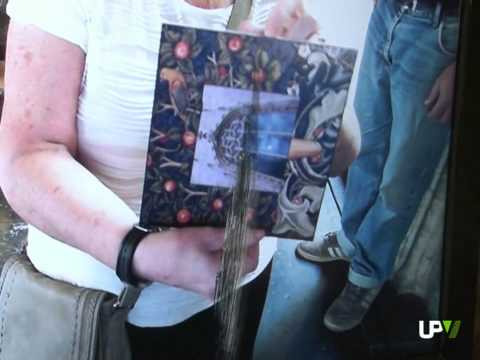 Did you like this article?
Subscribe to our RSS feed and you will not miss anything.
Other articles on EGA, UPV