LG Spain celebrates its twentieth anniversary with the distinctive technological innovation
La filial española celebra su segunda década de actividad en el mercado nacional con iniciativas para acercar su innovación a clientes, partners y consumidores, y con una apuesta en 2016 como "un año clave" en cuanto a nuevas propuestas tecnológicas y renovación de su estrategia para el mercado profesional.
The South Korean multinational LG Electronics celebra este año sus veinte años de actividad en el mercado español, que se inició en 1996 como una delegación comercial para gama blanca en 1996 y que dos décadas después se ha convertido en una de las marcas de referencia de los consumidores y en una de las filiales de más éxito de la compañía a nivel global.
Para conmemorar este aniversario, la compañía pondrá en marcha a partir del próximo mes de abril numerosas iniciativas encaminadas a acercar su innovación tecnológica a todos sus públicos, tanto consumidores, como clientes y partners, con acciones bajo el sello identificativo de una edición especial del logo de la marca y con el lema '20 años innovando con ilusión', en referencia también a su lema corporativo 'Life is good', que busca hacer más fácil el día a día de las personas a través de la tecnología.
Así lo explica Jaime de Jaraíz, presidente de LG Iberia (en la imagen): "aplicamos nuestro lema 'Life is good' a cada una de las políticas e iniciativas que ponemos en práctica. El año de nuestro 20 aniversario queremos dejar aún más patente nuestro firme compromiso con la calidad, la innovación tecnológica y las personas. Esa vocación de servicio es la que nos mueve a crear varias iniciativas que quieren reconocer el apoyo de todos los que han acompañado a LG en estos veinte años de historia en España, desde empleados a partners de negocio y, por supuesto, clientes y consumidores".
En este sentido, LG Electronics España realizará este año una renovada estrategia para el público profesional, "volcada en impulsar la competitividad de las empresas a través de la óptima implementación de productos y servicios", tal y como adelantó Digital AV Magazine durante la vídeo entrevista realizada a sus responsables durante la participación de la compañía en ISE 2016 (ver vídeo adjunto).
Bajo el lema 'Partner 360', la filial española "se pone al lado de cualquier tipo de negocio nacional o internacional para estudiar, desarrollar e implementar proyectos tecnológicos a medida que repercutan positivamente en su competitividad". Además, el área de B2B ha creado un programa de reconocimiento y formación a sus partners estratégicos.
En la celebración de su segunda década en España, LG Electronics también conmemora reconocimientos nivel corporativo, como Best Places to Work y el galardón de Top Employers, que recibe por noveno año consecutivo. Ambas distinciones reconocen la política de retención y desarrollo del talento interno llevada a cabo por el departamento de Recursos Humanos de la compañía en sus veinte años de trayectoria en nuestro país.
"Somos una compañía de oportunidades que cree firmemente en las personas y que busca siempre que la tecnología apoye y mejore el día a día de todos -asegura Jaime de Jaraíz-. Seguiremos impulsando proyectos que compartan con LG nuestros valores de esfuerzo común, espíritu de superación y pasión por la excelencia".
Esta filosofía de apoyo al desarrollo de los profesionales que forman actualmente parte del equipo de LG se materializa también en iniciativas de impulso al talento joven, como parte de su estrategia de Sostenibilidad y Responsabilidad Social Corporativa, con la colaboración con organizaciones no gubernamentales y fundaciones, y que se extiende también a su patrocinio tecnológico en el entorno deportivo, como con la Selección Española Absoluta de Fútbol.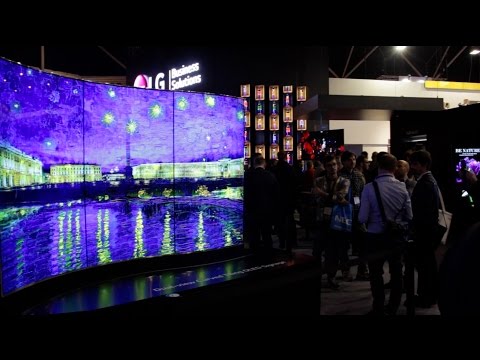 Did you like this article?
Subscribe to our RSS feed and you will not miss anything.
Other articles on LG, LG Spain