Trade Training adds to its master sound systems direct the dLive Allen & Heath
Fruto del acuerdo entre Audio-Technica Iberia, que comercializa los productos de este fabricante en el mercado español, y los responsables del centro de formación, sus sistemas audio digital están ya integrados en el temario de dicho curso.
Los alumnos del máster de sonido directo de Trade Training cuentan como parte de su temario desde este año con el aprendizaje del sistema dLive de Allen & Heath, gracias al acuerdo firmado con su distribuidor Audio-Technica Iberia.
Este acuerdo define dieciséis horas formativas de la mano de Alejandro Blanco, especialista de producto de Allen & Heath dLive. A lo largo del módulo, los alumnos practican todo tipo de ruteos, mezcla, integración hardware… Para ello, Audio-Technica Iberia ha logrado que la Escuela Técnica del Espectáculo Trade disponga de un sistema completo dLive para que puedan practicar de forma individual.
Además de los módulos basados en las prácticas fundamentales de técnico de sonido de espectáculos, como radiofrecuencia, ajustes de sistema, rigging, voladura de equipos, mezcla, redes, etc; los alumnos también aprenden a operar las mesas de uso extendido como Avid, DiGiCo, Yamaha, Midas y, actualmente, Allen & Heath, gracias a Grupo Fluge Audiovisuales, al que pertenece la Escuela Trade.
Como señala Eneko Candina, de Trade, "estamos muy orgullosos de integrar Allen & Heath en nuestro programa y seguir apostando por una formación de vanguardia".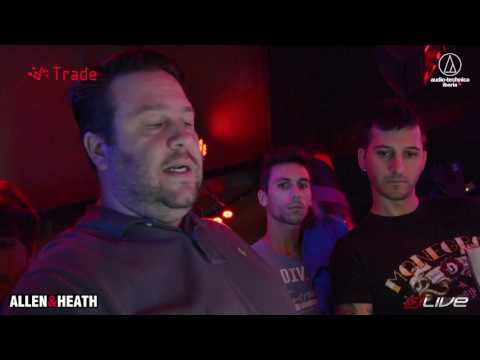 Did you like this article?
Subscribe to our RSS feed and you will not miss anything.
Other articles on Allen & Heath, Audio-Technica, Audio-Technica Iberia, Flüge, Trade Training