Tridonic and Eon Reality augmented reality used to control lighting systems Led
The application jointly developed by both companies is being presented at CeBIT 2017 trade show being held this week in Hannover. This association is allowing them to explore how lighting, the IoT and augmented reality can be combined to offer more services and facilitate user control and maintenance of these devices.
Eon Reality, A company that focuses on knowledge transfer based on virtual reality for industry, education and edutainment, and TridonicA provider of lighting, have been associated to develop an augmented reality based interface oriented lighting control solution net4more.
This AR application is being filed in CeBIT, Which is being held this week in Hannover (Germany), and is part of the strategy of Tridonic at the fair that is taking place under the motto: "Lighting as the backbone of the Internet of things".
With the use of augmented reality, management and supply of LED lights is easier to perform. Luminaires may be identified and visually controlled through this augmented reality application that interacts with the device through a network that allows viewing device performance and control remotely.
The net4more Tridonic solution is based on IPv6 protocols that allow easy communication with devices and services of third parties, specifically, in this case the AVR EonReality platform.
"The lighting will play a decisive role in the Internet of things, as it is everywhere, digital and connected. Along with Eon Reality are exploring how lighting, the IoT and augmented reality can be combined to provide more services and provide user control of lighting and maintenance, "explains Mathias Burger, director of Product Management Controls Tridonic.
The AVR platform was designed to display contextual data in real time from a local environment and empower people with no programming experience to build an enlightened world IoT data.
"La realidad aumentada permite que los usuarios experimenten con los datos de forma visual y cierra la brecha hombre/máquina. Moviendo los datos de las pantallas de los ordenadores a los del campo de visión, aumentamos la eficiencia y productividad de los trabajadores de una gran variedad de industrias", comenta Mats Johansson, CEO de EonReality.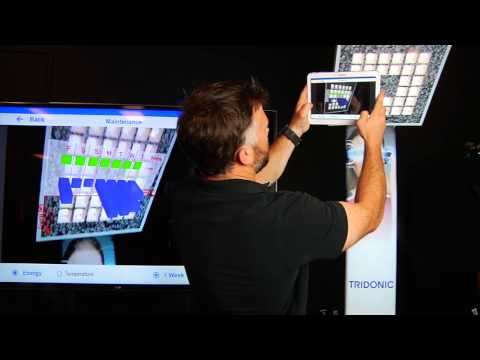 Did you like this article?
Subscribe to our RSS feed and you will not miss anything.
Other articles on CeBIT2017, EON Reality, Tridonic