El Mundo E mall installs a mapping projected onto an ice rink
For the installation of this videomapping eight projectors Christie D13WU-HS and the average server Pandoras Box Quad Player and Pandoras Box Manager have been used.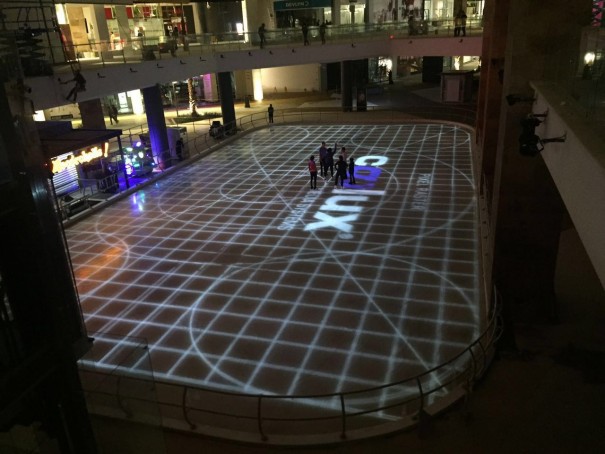 Located to the North of the city of Mexico, and with 30 million visitors a year, world E It is one of the most important commercial centers of the country. It was recently remodeled with a new and modern architecture that includes more than 300 shops and entertainment venues.
It also has an ice rink on whose surface is projected a videomapping of 34, 75 × 17, 26 meters can be seen every day from seven o'clock in the afternoon. This facility, known as 'Recórcholis', impacts on the public through content custom themed temporary as Christmas, the day of Saint Valentine's day, etc.
This is the only projection of this type that has been done in the country and for conducting business Altea, responsible for the project, has used eight match projectors laser HS series of Christie as well as its Pandoras Box System.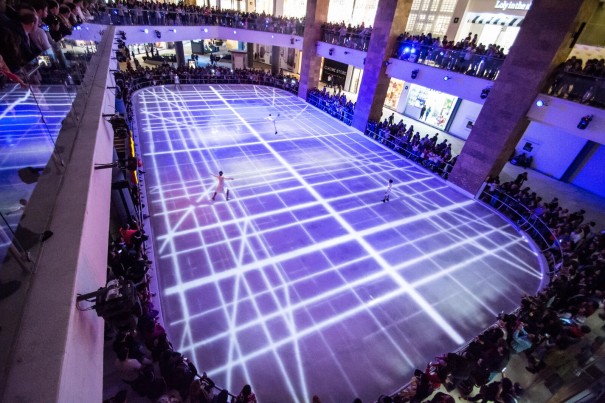 Altea has installed eight projectors Christie D13WU-HS working in dual and have been installed in the four corners of the track, approximately 15 meters in height. Each pair of projectors covers the opposite quadrant of the ice rink. It's very silent technology 1DLP projectors offering 13,500 ISO lumens and WUXGA resolution.
"We chose these Christie equipment especially for the duration of your light source," explains Carlos Márquez, director of projection of Altea. HS series projectors offer 20,000 hours of operation without lamp at low cost.
"Its size and weight were also factors crucial for your choice, since they are suspended in fake walls. In its operation, we also noticed a high contrast (deeper blacks) and, thanks to the built-in BoldColor technology, the intensity of colors is superior to many products that I have had the opportunity to work ", added Marquez.
On the other hand, the use of blending and warping is essential to fit the images accurately on the large surface on which it is projected. "Due to the complexity of the shot and to the unique position for this project, cross shots required much work of blending and warping. Despite the conditions of light and the complexity of the throw, achieved an excellent result", explains the director of projection of Altea.
To manage the projection of this mapping in the world E, Altea has installed a Pandoras Box Quad Player solutions and Pandoras Box Manager. "These media servers allow us to control and automate all projections, offering an enormous creativity and flexibility," says Carlos Márquez.
Did you like this article?
Subscribe to our RSS feed and you will not miss anything.
Other articles Christie