Vivitek and Delta Display come together to show their AV at ISE technologies
Delta is exhibiting its latest display Led 4 K UHD, while Vivitek shows its DU9800Z laser projector, as well as tools that encourage collaboration.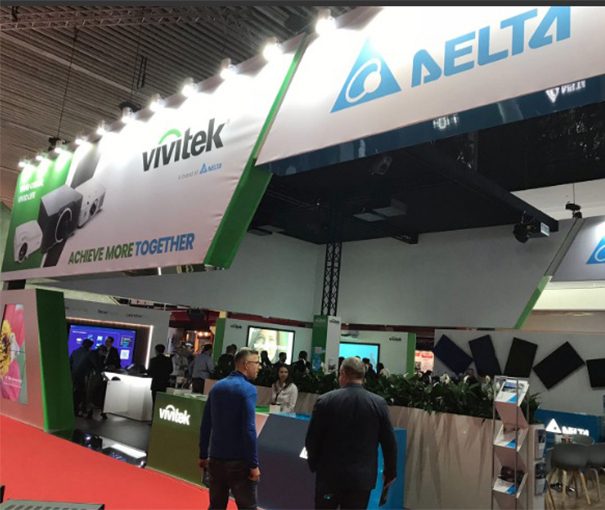 Vivitek Y Delta Display Solutions, Delta Electronics division, have joined in IF 2018 to present a wide range of AV solutions, from projectors and screens for control rooms to wireless collaboration and digital signage solutions.
The stand of Vivitek and Delta Display Solutions (Hall 5 R60), which has doubled in size with respect to the previous edition, is the setting to present the newest addition to the FE series of Delta Display, a solution Led indoor with a fine pitch of 1.26 mm which offers a or optimum image quality and great uniformity.
Offering a wide variety of pitch ranging from the 1.26 2.5 mm, the FE series is designed to adapt to all the requirements of Led projects inside. Resistant and robust, these solutions are designed for use in high ambient light environments, capture the attention of the public and provide a good viewing experience.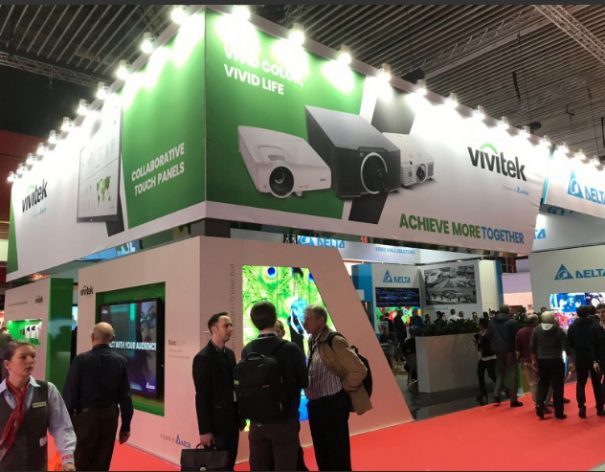 Delta Displays offers settings preset formats, according to the pixel size, with Full-HD and UHD, resolutions that are adapted to the needs of each client display.
Visitors who come to your stand can also see and experience the performance of the hubs of Delta videowall with 4K UHD resolution and laser Phosphor technology designed for demanding control room. The long experience of Delta in videowall technologies, ensures reliability and durability in many applications 24 × 7.
For his part, Vivitek is showing its new and brighter projector match laser DLP single chip, the DU9800Z. This solid state equipment offers 18,000 ANSI lumens with a native WUXGA resolution of 1.920 × 1, 200 and a high level of color and detail. With 20,000 hours of operation, this projector exceeds the average of the models based on lamp.
Vivitek will also display its tool of collaboration NovoEnterprise combined with LauncherPlus, offering an ideal solution for meeting rooms where many external guests are expected.
NovoEnterprise offers presentations wireless, cable-free and without complications to improve the efficiency and productivity of the meetings by enabling greater collaboration; While LauncherPlus allows them to directly participate wirelessly without having to access the network of the company.
The third solution Vivitek star in the fair is NovoDS4K UltraHD which facilitates the creation and display of content from digital signage 4K through software features easy-to-use.
"Achieve More Together summarizes our proposal from the perspective of the customer as from the single front Vivitek shares with Delta Electronics. To that end, visitors who come to the booth will see our wide variety of collaboration solutions for meeting rooms, control rooms and leisure facilities and entertainment", says Holger Graeff, General Manager de Vivitek Emea.
Did you like this article?
Subscribe to our RSS feed and you will not miss anything.
Other articles Delta, ISE2018, Vivitek, Vivitek Corporation