BBVA chooses John Ryan to manage their digital signage channel
El grupo bancario BBVA ha elegido a John Ryan, una agencia de marketing retail especializada en sistemas totales de mensajería para sucursales bancarias y tiendas, para la implementación de la red de marketing dinámico 'Dynamo' en todas las sucursales de la entidad financiera en la Península Ibérica.
John Ryan, proveedor de soluciones de retail marketing "Total Store Messaging" para instituciones financieras, ha sido escogido como partner de marketing dinámico por BBVA para su red de oficinas. Con 3.000 oficinas en España y Portugal y más de 7.000 a nivel mundial, BBVA se encuentra entre los 20 principales bancos retail del mundo.
Dynamo, la red de marketing dinámico de BBVA, permite la hiper-localización de mensajes para cubrir las necesidades de los clientes de cada una de sus oficinas. Los contenidos son producidos por John Ryan en cinco idiomas e incorporan noticias, entretenimiento, meteorología, oferta inmobiliaria, así como una selección de oferta de producto apropiada para la base de clientes de cada oficina. Los mensajes son controlados por la plataforma de gestión de contenidos de John Ryan Messaging Manager, y distribuidos a las oficinas del banco a través de su red informática. La distribución de estos mensajes obedece a un algoritmo de programación basado en reglas estratégicas y de negocio, capaz de producir mensajes altamente relevantes con una mínima intervención manual.
BBVA ha firmado un acuerdo de cinco años con John Ryan, después del éxito de la prueba piloto llevada a cabo en 30 oficinas, que ha merecido premios de oro de POPAI UK y de POPAI Global.
Miguel Durán, General Manager de John Ryan en Europa, ha afirmado: "Es un honor para nosotros el que un banco con una reconocida reputación de innovación, haya escogido nuestros servicios de marketing digital y nuestra plataforma de gestión de contenidos Messaging Manager. Resultado de la colaboración entre las áreas de Marketing, Servicing y Tecnología y Operaciones, Dynamo es una herramienta sofisticada que permite a BBVA aprovechar el potencial de los millones de visitas que reciben sus oficinas anualmente".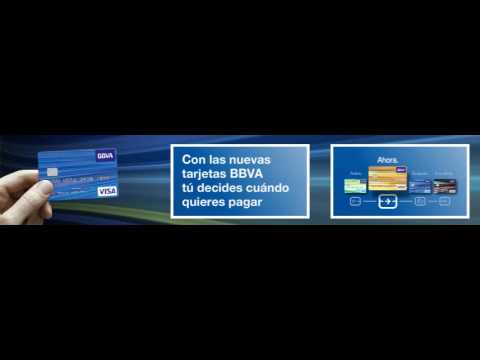 Did you like this article?
Subscribe to our RSS feed and you will not miss anything.
Other articles on John Ryan