Arthur Holm takes to InfoComm 2014 it version special of Dynamic3 with double microphone
InfoComm 2014 ha sido el certamen escogido por Arthur Holm para presentar al mercado de Estados Unidos la versión especial de Dynamic3 con doble micrófono, así como los nuevos sistemas motorizados Dynamic1H y DynamicVision.
The company Arthur Holm, Registered trademark of Albiral Display Solutions, participará en InfoComm 2014 (stand C11322), que se celebra en Las Vegas Convention Center del 18 al 20 de junio, con novedades por primera vez presentes en el mercado norteamericano, entre ellas la versión del monitor motorizado Dynamic3 con doble micrófono retráctil tipo 'gooseneck'.
Esta versión especial con doble micrófono permite a dos asistentes compartir y utilizar el monitor en una reunión. Tanto el monitor motorizado (con apertura, cierre, inclinación y rotación de 180º) como los micrófonos pueden controlarse de manera independiente para ofrecer una solución versátil y flexible en salas de reuniones o conferencias.
Los dos DynamicTalk añadidos a esta personalización disponen de controles independientes que permiten ocultar los micrófonos en el escritorio y están dotados de una luz interna que indica el estado del sistema de audio. Los micrófonos son recogidos y protegidos de manera segura y sólo son visibles cuando es necesario.
Por su parte, el monitor motorizado Dynamic 1H ofrece un movimiento de elevación horizontal con la pantalla siempre visible, ya que se eleva y se apoya dentro de la superficie de la mesa y se puede detener en cualquier posición entre 0 y 80º, con un sistema de memoria inteligente de fácil configuración que recupera la posición de inclinación deseada.
Este sistema, que también puede convertirse en una pantalla multitouch, necesita una profundidad mínima para su fácil instalación en auditorios, mostradores de recepción, salas de reuniones y conferencias o de formación.
Otra de las novedades que los profesionales podrán conocer y probar en InfoComm 2014 es el sistema DynamicVision, un elegante soporte de pared motorizado para las cámaras de videoconferencia que puede personalizarse según los requisitos estéticos del cliente (tela, papel pintado, etc. La carcasa frontal se mueve verticalmente hacia arriba o hacia abajo y una plataforma desplaza al mismo tiempo la cámara de videoconferencia hacia delante.
DynamicVision muestra la cámara a una orden formulada a través de RS422, el software AHnet, infrarrojos o por interruptor. El marco de preinstalación de este sistema supone una solución idónea para evitar la dificultad de coordinar al integrador de sistemas con los arquitectos, diseñadores de interiores y contratistas, ya que se puede instalar en cualquier momento, facilitando la gestión de cables y conectores.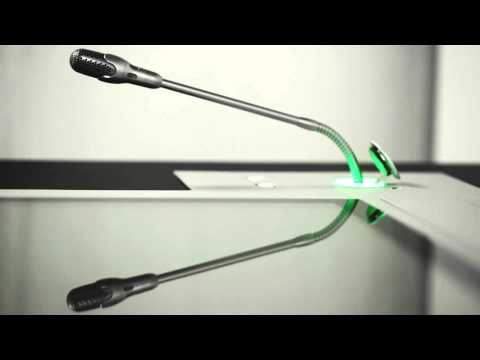 Did you like this article?
Subscribe to our RSS feed and you will not miss anything.
Other articles on Albiral Display Solutions, Arthur Holm, InfoComm2014