NTT Docomo develops a spherical drone capable of emitting LED pictures in the air
Japanese telecommunications company of the first integrated presented in these UAVs, showing images and advertising messages while in the air omnidirectional spherical screen.
This drone, designed by NTT Docomo with a spherical structure omnidirectional LED strips is the first so far with ability to output images 360 ° while flying, the statement made by the Japanese manufacturer.
Specifically, it has been constructed with an outer frame spherical (with a diameter of about 88 cm.) And an inner frame consisting of eight LED strip curves extending up and down, leaving the hollow interior to facilitate air inlet propellers.
When the drone is flying, under Led rotates on its axis at a rapid horizontal movement, "forming an effect of afterimage and creating the illusion of a luminous sphere floating in the air and in which images or messages shown advertising with a resolution, still quite limited, of 144 × 136 pixels.
This device, whose full weight is 3.4 kg, has been seen for the first time in action at the convention NTT 'future museum Ultra 2017', held late last April in Japan.
In its statement, NTT Docomo said that intends to commercialize this drone spherical Led display from March 2019, coinciding with the date on which the fiscal year ends.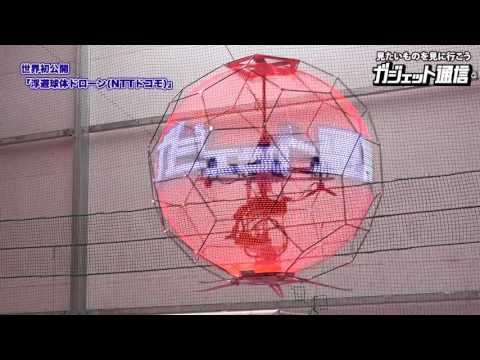 Did you like this article?
Subscribe to our RSS feed and you will not miss anything.
Other articles on NTT DoCoMo