The XI Edition of the Awards Crestron Integration project opens enrollment and new categories
In recognition of the excellence of the projects that applied this manufacturer solutions in Europe, Middle East and Africa (EMEA) region during the past year, these annual awards winners is will reveal in ISE 2018, in Amsterdam.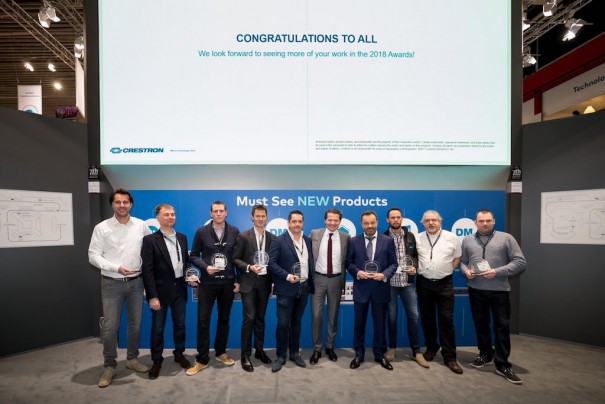 Crestron summoned back to the integrators of audiovisual projects that have trusted and deployed its solutions and systems in the EMEA region last year (in projects completed from January 1, 2017), to participate in its annual awards, whose registration and presentation of success stories are now open and can be made from this link.
In the eleventh edition of the Crestron Integration Awards, the company has added new categories and this year we also accept registrations of system integrators the company, Crestron Service Providers (CSP) and consultants.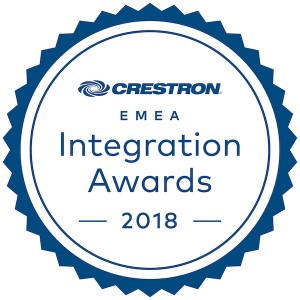 As explained by Robin van Meeuwen, Crestron EMEA CEO, "our solutions simplify and improve the lives of millions of people every day around the world. Our company's success is based on excellence in all integration partners and providers of Crestron, and these awards are our way to highlight the amazing work that takes place in many different applications in EMEA in the last year".
In line with the Eleventh Edition, this year eleven are the award categories: best corporate application; Best educational project; Best integrated home; Best application of lighting; Best user (commercial and residential) experience; Best project for the maritime sector; Most unique application (residential and commercial); Best housing; Better incorporation of Pyng; Best residential modernisation, and best Showroom.
Also the absolute Crestron Award shall be granted to the project that display the best complete solution, award eligible to all registrants. Like other editions, the winners will meet during the celebration of the Integrated Systems Europe (ISE), which will take place from 6 to 9 February in Amsterdam, and that the company will be present in hall 2 - stand C20.
Did you like this article?
Subscribe to our RSS feed and you will not miss anything.
Other articles Crestron, Crestron Integration Awards