Martin Rush MH 10 Beam FX: moving head for creative applications
Este equipo RGBW de 60 W ofrece un haz súper rápido y un anillo con control individual de píxeles que utiliza 24 Leds controlados por separado para lograr un completo abanico de efectos visuales.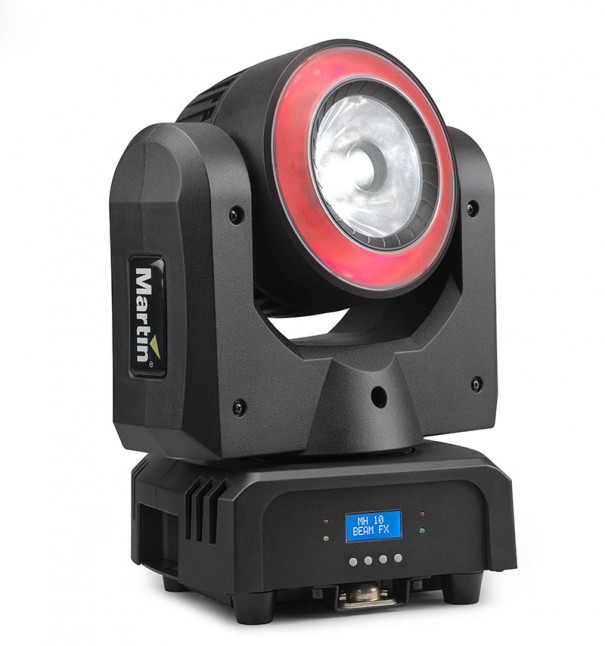 Harman Professional Solutions ha anunciado el lanzamiento de la compacta cabeza móvil Rush MH 10 Beam FX de Martin, que integra un anillo Led independiente. "Este ofrece a los diseñadores de iluminación un nuevo e interesante elemento visual, y todo ello a un precio muy atractivo", explica comenta Mark Buss, jefe de producto de Rush en Harman Professional Solutions.
Gracias a los 24 Led controlables por separado que rodean la lente de haz central, esta cabeza ofrece una gran variedad de efectos visuales siendo idónea para utilizar en giras, establecimientos de ocio nocturno o lugares de culto.
La Rush MH 10 Beam FX de Martin, que distribuye Earpro, es una cabeza móvil Led RGBW de 60 W en formato compacto que genera efectos de haz estrecho por medio de un colimador, para crear en el escenario una estética impactante y de gran intensidad.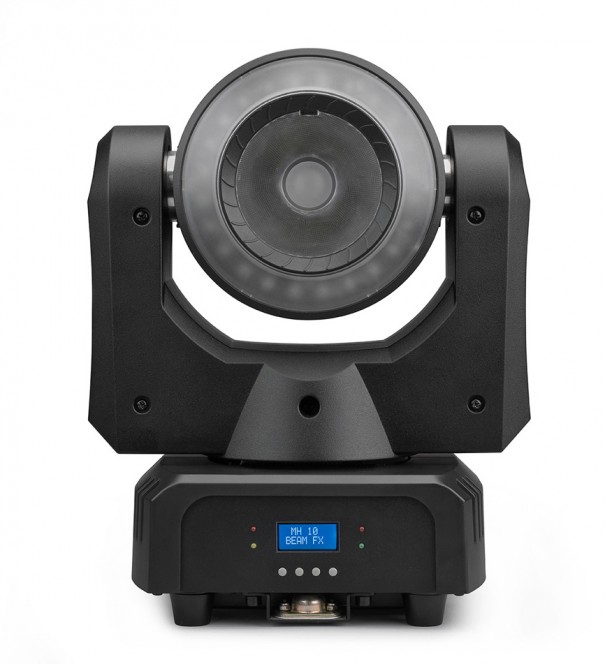 Sus Leds combinan con los equipos Martin MAC Aura, Rush MH 6 y Rush Par 2, ofreciendo óptimas posibilidades de mezclas de colores. Además, el anillo Led que rodea el haz central utiliza 24 LEDs que se pueden controlar por separado para lograr un abanico muy completo de efectos visuales.
"La Martin Rush MH10 es una excelente solución para diseñadores de iluminación en lugares de culto, ocio nocturno, cruceros y giras que buscan nuevas maneras de utilizar la iluminación como parte del diseño de un escenario", explica Bradley Drummond, director de Hospitality Solutions y Marketing de Harman Professional Solutions.
"El anillo Led ofrece toda una gama de nuevas oportunidades de diseño, y el pan y tilt continuos, junto con su construcción ligera, también ofrecen interesantes posibilidades de volado y proyecciones de alta velocidad. Con su precio asequible y su amplio conjunto de características, es una excelente elección para todo tipo de aplicaciones creativas", añade Drummond.
Did you like this article?
Subscribe to our RSS feed and you will not miss anything.
Other articles Earpro, Harman group, Harman, Martin Professional