Epson display in ISE 2018 ranges of application in Imaging never seen so far
Daniel Rose, Epson Europe Product Manager, Digital AV explains the innovative proposal of ProAV solutions which manufacturer will deploy in this contest and its prospects in this market.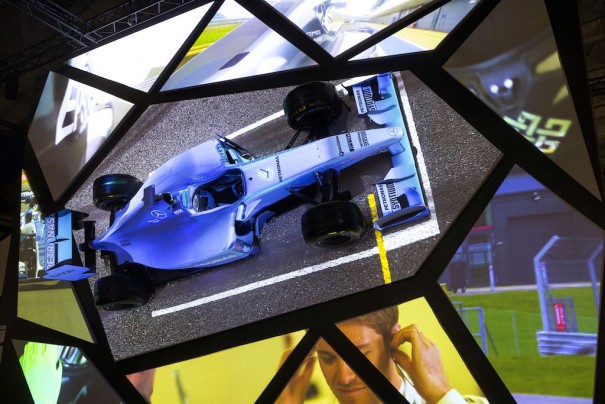 The participation of Epson in the 2018 Edition of IFfrom 6 to 9 February in Amsterdam, will be marked by innovation in the ProAV market with high-end solutions for all types of applications and environments, with which the manufacturer wants to demonstrate its growth and consolidation in the market.
So Daniel Rose, product manager says of Epson Europe, a Digital AV Magazine (in the image below): "ISE 2018 we will put much effort in showing up to where he is able to get Epson ProAV market, and where are we heading in the future, with particular emphasis on innovative solutions of high for fixed installation and in the markets of a lquiler and events."

The importance of this competition of integration is clear for the manufacturer, as "reflex tambiensera of the continuous growth in our range of solutions for the corporate and education sectors, highlighting in this way what we offer in the" next doce-dieciocho month", says Rose.
In its space in the Ámsterdam RAI (hall 1 - stand H90), which last year achieved the award for the best large fair stand design, Epson will offer a wide and varied proposal "where the professionals attend numerous presentations of product, with some especially interesting releases for retail and leisure and entertainment markets".
Screening for the corporate environment, signage and installation, together with a complete sample of laser projectors 3LCD for educational and corporate levels and the new smartglasses Moverio focus of Epson technology proposal for the fair, "where "we will show the new professional ranges of application seeking to expand markets in terms of projection is concerned - Rose - is, with new ways to use projectors never seen so far".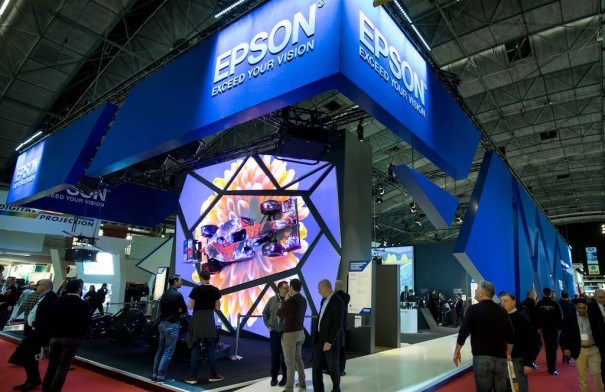 Technological innovation
As it analyzes this steering, the market projection, a strategic line of business for Epson, is marked by a growing technological innovation "that is being particularly strong in projectors development, opening up new creative possibilities unknown so far. End of the present 2018 and 2019 principles we will see how the 4 K will begin to standardize as Basic. A trend towards higher resolutions that will be unstoppable from here to Tokyo 2020 Olympic Games, both in terms of broadcast, with a commitment to clear by 4 K and 8 K by Japanese broadcasters and professional AV solutions".
In particular, Daniel Rose points out that "next to a higher resolution, having more shine in applications, both fixed installation how rental, is key. We believe that, at this time, Epson has a unique opportunity to establish our brand at the top of the market with solutions that adapt to every need."

Commitment to the market
To achieve these objectives of business in the European market, the company has a structure perfectly defined and established, as he assures Rose: "in Europe we have a team specialized in the ProAV market, thus covering the main territories with specific staff for sales and support of these solutions, which adds to the powerful team of sales and service that Epson has to cover all AV solutions".
In this way, "we have specific equipment dedicated to Spain and other regions with those who seek to continue growing and developing a structure of experts capable of offering the best service to the market demand, with an innovative offer that provides the ultimate in" "technology to our customers", he added.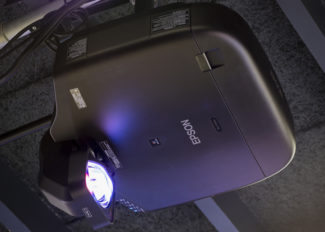 In this line, Rose also examines the expectations of the company in the Spanish market "that is really important to us and that we know its huge potential. We are aware of the difficulties crossed in recent years due to the delicate economic situation; However, at the moment we are witnessing a powerful investment in countless projects that are a unique opportunity to grow in key areas for us, such as rental, scenarios, and entertainment. Once released the budgets in the past two years, we are checking how our solutions are ahead in addressing these new projects".
During the four days of ISE 2018, Epson will also have rooms to explain cases of success with their projectors in halls for exhibitions, meetings or classrooms, including EB-700U and EB-L1000 series models. A proposal that is complete with dynamic visuals projected on striking surfaces, "which reproduce through imagery Edge blending through multiple projectors EB-L25000U".
Did you like this article?
Subscribe to our RSS feed and you will not miss anything.
Other articles Epson, ISE2018