Epson surprises at ISE with the launch of EB-L12000Q, your first 4 projector native K
Also available in ISE 2018 series LightScene EV-100, first step of Epson towards an innovative type of screening, and a software for laser projectors that facilitates the edge blending and the projection on a three-dimensional surface, among other innovations.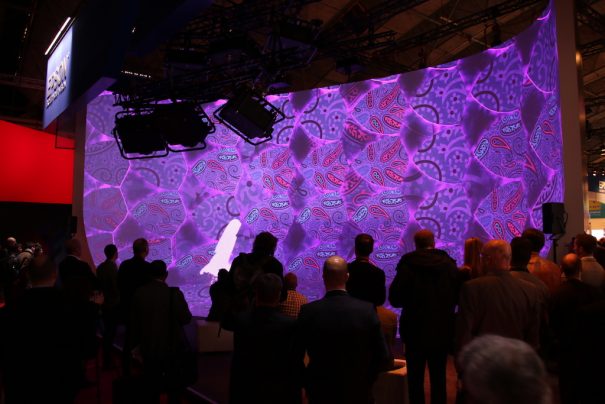 Epson announced in ISE 2018 important new features aimed at the professional imaging sector. Among them, two new projectors include laser 3LCD, EB-L12000Q, the first projector 3LCD 4 K native of 12,000 lumens, and EB-L20000U, the first model laser manufacturer in the field of imaging compact 20,000 lumens-WUXGA.
These projectors are designed to broaden the range of Epson products in the rental sector of high-end audiovisual and for use in events, festivals, attractions, large auditoriums, exhibitions and shopping malls, as well as for educational and corporate.
EB-L12000Q and EB-L20000U share the same housing: a light and compact design that facilitates integration into the existing infrastructure. Both models can also use lenses compatible with 4K using the Epson EB-L1000 series projectors, so the introduction of 4K in the facilities should require the additional expenditure involved changing lenses. Both models also support HDR through PQ and HLG.

Installation is very easy, not only by its compact, but also for its design, which allows you to install and design from any angle, including vertically.
A built-in camera provides diagnostic and configuration remotely and can use with Epson's Professional Projector Tool, to set multiple unit installations, in addition to using techniques advanced edge blending and projection on three-dimensional surfaces. Interchangeable interface plates allow greater flexibility and preparation for future interfaces that have not yet been presented and transmission standards.

Thanks to its sealed design and durable technology of inorganic phosphor wheel, these new models offer an excellent fit. With warranty of five years or 20,000 hours of life, and without the need to replace the lamp, you can install without problems even in areas of difficult access.
Daniel Rose, product manager for Epson Europe, explains that "take the step towards the 4K is a very important milestone for Epson and something we wanted to do well. I believe that we have achieved this with EB-L12000Q, since it not only offers an amazing resolution, but also a wide variety of functions that called for the rental sector and installation, such as the compatibility of lenses and interchangeable interface plates. "EB-L20000U is just as important for us, because it is our first foray into the compact 20,000 lumens-WUXGA category and has the same characteristics as your ' brother ' 4 K, making it very easy to integrate into existing facilities".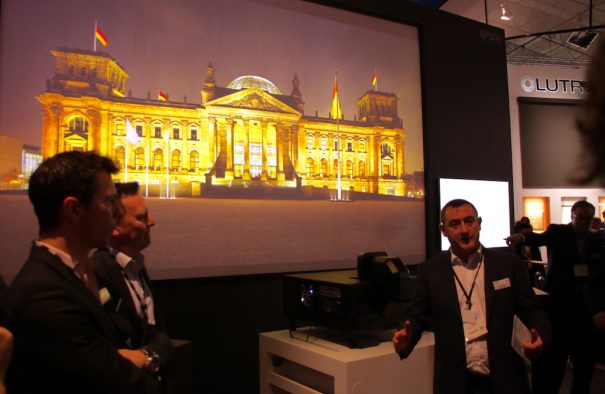 LightScene EV-100
Also during the first day of ISE 2018, Japanese brand has announced the launch of its new series LightScene EV-100, a type of headlamp which extends the presence of Epson in the lighting sector and digital signage.
Thanks to its elegant design and low noise levels, EV-100 WXGA - 2000 lumens - can work as a projector or a focus, without distracting the attention of viewers. This is ideal for Visual care environments, such as showrooms, shop windows, exhibitions in museums and events, where clarity is very important. It can be used to provide information, show videos, play patterns in motion and even projecting images on small 3D objects.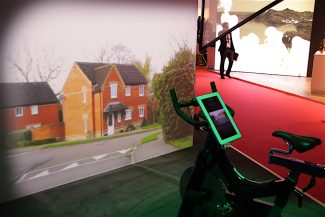 Leon Mclean, product manager for Epson Europe, emphasised that "LightScene EV-100 is the first step towards a brand new projector type, as well as a great addition to our range of signage laser solutions. I am very satisfied with your design, discreet at the same time elegant and without sacrificing excellent performance, versatility and reliability".
Flexible Epson laser technology EV-100 provides a huge range of mounting options: can project from any angle and be easily installed on the ceiling, on the floor or in a rail lighting, without the need for a specialist. Also in a vertical position, and with the function edge blending is possible to project large images using multiple drives.
LightScene EV-100 is supplied with the Epson Projector Content Manager software, which allows you to easily load one or more playlists with an SD card and change them using a remote control, without needing a computer. It is also possible to add overlay effects, including color and shape filters for dyeing or give an irregular shape to the images, as well as create and edit playlists, calendars and custom filters.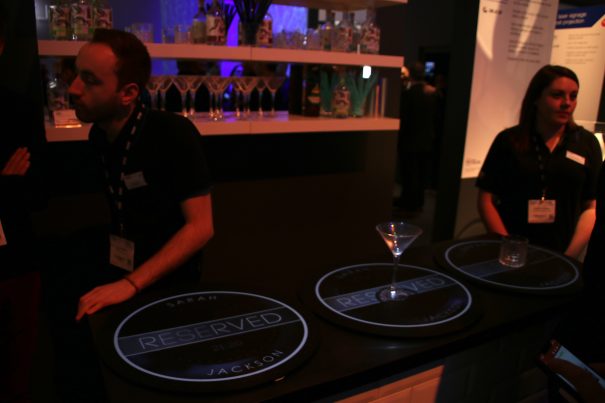 Professional Projector Tool
In parallel, Epson has announced its new Professional Projector Tool software development, compatible with the projectors mark laser, which makes it quick and easy to implement multiple projectors and leverage techniques like the edge blending and projection on three-dimensional surfaces.
It is designed especially for renting facilities, although it can also be used for fixed installations. Allows the user to adjust the approach or the position of the remote lens and control basic functions of the projector, as the power or sample of a test image.
The software is compatible with existing projectors, including EB-L25000U, EB-L1500U, and EB-L1700U, and will be compatible with the next EB-L20000U and EB-L12000Q models since its launch.

New range laser 3LCD
Also in the field of imaging, Epson has announced a new range of equipment laser 3LCD designed especially for meeting rooms, educational centers and tourist attractions. EB-L615U, EB-L610U, EB-L610W, EB-L510U, and EB-L400U models as well replace lamp projectors in situations that require solutions of 4,500 to 6,000 lumens and feature a design compact and modern, smaller and lighter than other teams, with a similar luminosity.
This series offers different sets of features, models range from entry-level to those more complex, offering features like HDBaseT, screen mirroring and displacement of the lens connectivity, so that there is a model for all the budgets and specifications.

Leon Mclean, product manager, Epson Europe, stresses that "currently, there is a sizable and growing movement within corporate and educational centres that pursues the replacement of projectors lamp by laser models. Frequently, our main clients are asking us models in range of input of between 5,000 and 6,000 lumens, so we have decided to respond to this need".
Flexible Epson laser technology that the new laser projectors can be mounted and project from any angle. In addition, lens shifting function makes both new installations and projectors lamp replacement much easier.
Did you like this article?
Subscribe to our RSS feed and you will not miss anything.
Other articles Epson, ISE2018