Crestron DM XiO Manager simplifies network management systems AV DMX NVX
This AV matrix is available in three models that respond to the number of terminals supported: 80 (DM-XIO-DIR-80), 160 (DM-XIO-DIR-160) or unlimited (DM-XIO-DIR-ENT).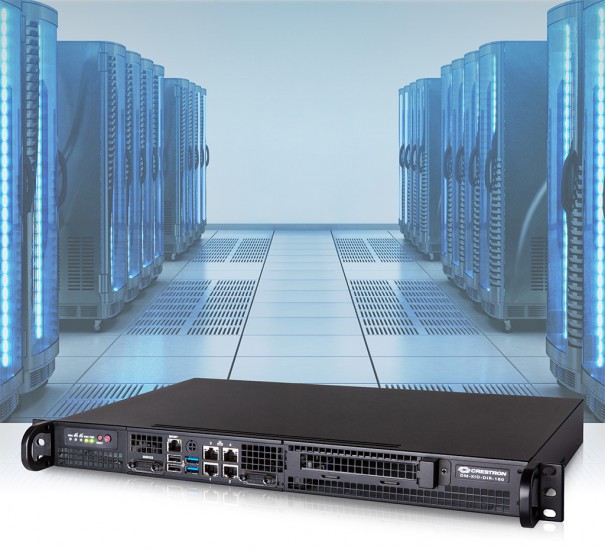 DM XiO Manager is the new AV matrix developed by Crestron with which it is possible to configure, manage and monitor centrally the DMX NVX network AV systems.
This matrix, which can be seen in IF 2018, is available in three models, according to the number of terminals DM NVX. The software tool allows the detection devices, domain settings, pinouts, multicast management and supervision of the State of the network. DM NVX series is the only secure solution in the industry that offers video 4K 60, 4:4:4 and HDR in standard 1 Gb Ethernet.
"Once the DM NVX network is installed, there are routing video and administer the system. DM XiO Director facilitates the configuration of large networks of endpoints, room names, routes of signals and monitoring video over a standard IP network data management", says Rob Carter, Technology Manager of DigitalMedia.
DM virtual switch
DM XiO Director virtually emulates the functionality of a traditional hardware-based DigitalMedia matrix switch routing AV signal transmission in 4K 60 through a room, building or campus.
Available in three models with support for devices with 80 terminals (DM-XIO-DIR-80), 160 (DM-XIO-DIR-160) or unlimited (DM-XIO-DIR-ENT).
DM XiO Director can manage a wide variety of applications: corporate, University, Government, military, medical, transport, sports, entertainment, hospitality, games or trade retailer.
Configuration and management
DM XiO Director automatically detects the DM NVX terminals of the network, by assigning a domain to each one of them using a simple to use user interface. A domain is simply a logical grouping of terminals which operate together as a single entity of switching, which allows individual rooms and other subsystems to organize and control independently. DM XiO Director eliminates the need to use physical switches in each room, replacing them with the virtual equivalent that runs on the AV Network
DM XiO Director provides an intuitive web-based user interface for easy configuration of the system, the transmission of signals and full diagnostic of the AV Network Each domain and terminal can be designated with a user-friendly name.
Navigate the entire system is easy using the search box that allows you to quickly find domains and terminals, as well as the inputs and outputs by name or address. It also provides a display of general description of the system, which displays the status of the signal of audio and video for each input and output in a graphic design that is easy to see and navigate.
Did you like this article?
Subscribe to our RSS feed and you will not miss anything.
Other articles Crestron, ISE2018