FBT innovates with the array sound reinforcement system design Horizon VHA
In order to respond to the needs of system integrators and rental companies, Horizon hav (vertical/horizontal array) series offers optimal coverage and flexibility of use.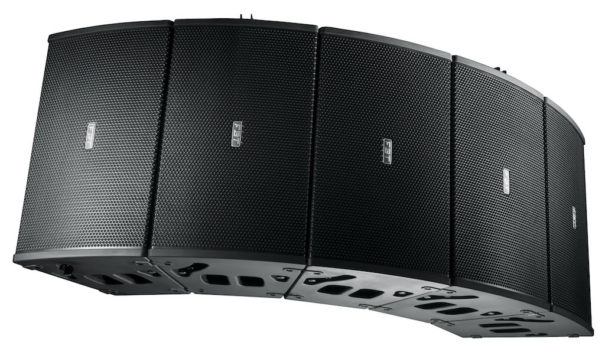 The development of Horizon VHA Italian audio manufacturer FBT It represents a new breakthrough in the technology of flexible sound reinforcement with great sound quality and coverage, which consists of a box full range VHA406A and two optional extension bass modules: VHA112SA (of 12) and VHA118SA (from 18 '), as presented recently at the fair Prolight + Sound 2018.
Each array VHA406A is equipped with four 6.5 '' woofers and a motor of neodymium compression of large-format - 1.4 "- 2.5" v.c., and built in plywood from birch with a resistant rubber frame, able to withstand the rigors of touring.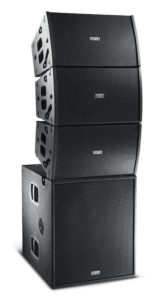 Its central wave guide, design customized and optimized through simulation of finite-element BEM, offers a dispersion 90° horizontal and vertical 20 °, with precise control of the vertical coverage in the range of frequencies of the enclosure. The result is a perfectly balanced and symmetrical dispersion pattern (can be multiple systems with a total over consistency even 18 kHz), as well as a few defined media, with a frequency response extended of 65 Hz to 20 kHz.
The amplifier module of class D VHA406A, with switching power supply, is of cast aluminum; It is cooled by convection and provides 600 W section at low frequencies and 300 W at high frequencies. Thanks to the DSP processor integrated with next-generation algorithms, users can choose between eight presets to further customize the performance of the system and enjoy the dynamic roof of the system to achieve the best possible audio fidelity.
Integrated fasteners allow connect up to six boxes VHA406A, with angles that vary from 5 to 20 ° (in increments of 5 °), ensuring easy setup and fool-proof. The suspension is simplified by having a single attachment point on each side. All lock pins are fixed and are integrated in fixations, thus avoiding any risk of damage or loss during transport.
A key aspect is that Horizon VHA FBT, whose products distributed MagnetrónIt has a few anchor points integrated into the structure, easy to unlock and allow to create horizontal arrays through the suspension of FBT bar; of which each can support up to three VHA406A, and it is possible to unite several bars to create arrays with up to 360 ° coverage.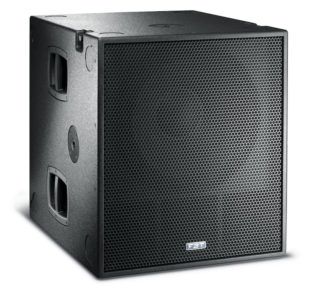 In terms of the extent of serious, the subwoofer VHA112SA, that also integrates in its structure fasteners for flown, is ideal for small or medium-sized facilities since its size and shape match VHA406A, although it is a B & C 12 "woofer high excursion.
Bass reflex design enables a flow laminar air which reduces turbulence and compression, while the class D amplifier offers 1,200 W power and the integrated DSP includes filters, EQ and limiter.
For larger spaces, model VHA118SA - stackable in the ground - is a very powerful and versatile subwoofer that sets a new standard for SPL/size ratio. Equipped with a single B & C 18 "woofer, and built in plywood birch, also it has a flow laminar air to achieve optimal performance, while its class D amplifier provides 2,000 W and is complemented with six presets with renewed algorithms.
The design of VHA118SA has resulted in an exceptional bass module, capable of generating extremely high SPL levels for prolonged periods. FBT has optimized the loading volume of the woofer through the simulation of finite element BEM, along with a thorough manufacturing grid and protective fabric to help minimize the acoustic impedance, thus obtaining a substantial improvement in performance with respect to previous models.
The incorporation of VHA118SA extends general system frequency response down to 30 Hz. In addition, the subwoofer can be used in a configuration that is stacked on the floor due to mounting attaches integrated into its structure.
Did you like this article?
Subscribe to our RSS feed and you will not miss anything.
Other articles FBT, Magnetron, Prolight+Sound2018