They are investigating how combine Android, Kinect and a projector to turn any surface into an interface
At the moment, it's a technical demonstration, but have been creating an interface increased for Android using Galaxy Nexus, Kinect and a projector. This way you can remove the video signal from the mobile through adapter MHL and display in the canon of the projector to use projection as if it were a touch screen: slide the hand to go one menu to another, press to open an application...
Free Android development community does not stop and is an inexhaustible source of resources. This time it has been conducted together Kinect, the control device by Microsoft, along with a Galaxy Nexus movements and be used by gestures while a film projector is responsible for capturing images.
For such efforts, its creator, Colin Edwars (not to confused with the MotoGP rider), it has served from its Samsung Galaxy Nexus and a projector, which has connected via interface MHL, joining a PC with Simple Kinect Touch more Microsoft, Kinect peripheral.
Así, una vez el proyector lanza las imágenes del Galaxy Nexus a la pantalla de proyección, Kinect registra y convierte los movimientos en información que envía al PC. A través del Simple Kinect Touch en el PC y una aplicación específica en el Galaxy Nexus, llamada TuioForAndroid, las imágenes proyectadas del Galaxy Nexus y los movimientos captados por Kinect convierten el entorno en una inmensa pantalla táctil y capacitiva.
Esto convierte cualquier superficie, como una pared por ejemplo, en una pantalla táctil aumentada que puede resultar muy útil para hacer presentaciones en público.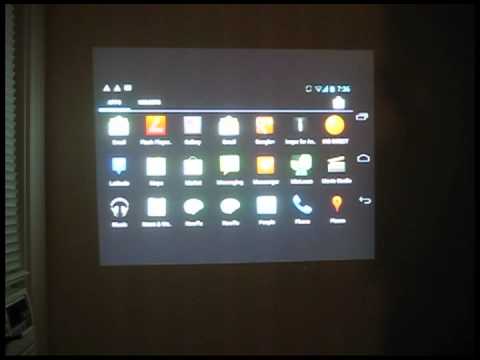 Did you like this article?
Subscribe to our RSS feed and you will not miss anything.
Other articles on Android, Samsung